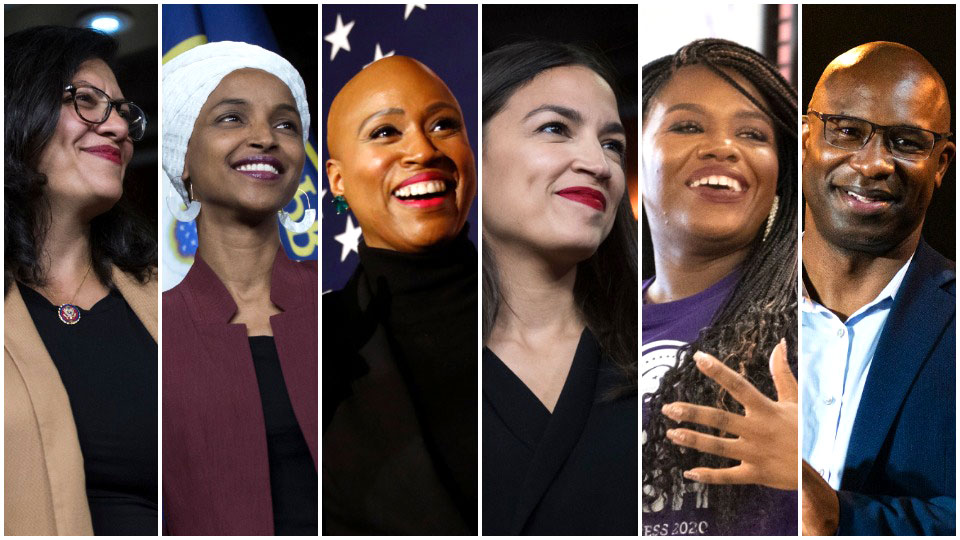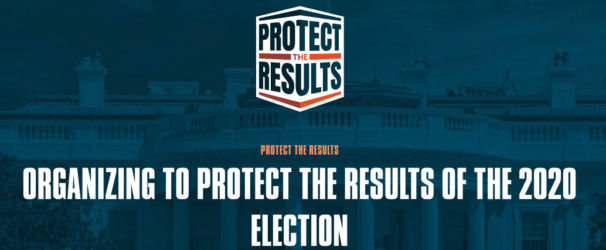 Despite aggressive moves by Donald Trump and the GOP to divide working people with messages of hate and fear, election night delivered a number of victories that consolidated and expanded the progressive wave that started with the 2018 midterm elections. It is being led by Black women, people of color, members of the LGBTQ community, and other marginalized groups who are rebuking ideologies and rhetoric pushed by the far-right.
All four congresswomen known as "The Squad,"—Reps. Alexandria Ocasio-Cortez of New York, Ilhan Omar of Minnesota, Ayanna Pressley of Massachusetts, and Rashida Tlaib of Michigan—have been re-elected to the U.S. House of Representatives. This is significant, given the numerous attacks all four progressive members have gotten from the GOP, far-right groups, and even from some more conservative members of the Democratic Party.
Ocasio-Cortez won her second term in Congress against a multi-million-dollar effort by the Republican challenger, John Cummings, to remove her from office. Ocasio-Cortez, who recently called Trump a "racist visionary," has been outspoken regarding environmental issues, co-sponsoring the Green New Deal, and against sexism in U.S. politics.
Omar, who comfortably beat Republican challenger Lacy Johnson, has repeatedly been the target of Trump's anti-Muslim and anti-immigrant attacks. The president has focused on Omar and Tlaib, both Muslims, even wrongly accusing Omar of supporting the terrorist organization al-Qaida. Last year, Trump encouraged attendees at his rally to chant "Send her back" and "Traitor" in regard to Omar. The Minnesota representative made history 2018 by becoming the first Somali American elected to Congress and the first woman of color to represent her state in Washington.
For the past two years, Trump has attempted to make The Squad a symbol of all the things (white) Americans should stand against,. He's painted the four women of color as inexperienced radicals who will bring about the downfall of the United States. Just last year Trump tweeted that the four are "troublemakers" that are "not very smart." He went on to call them bad for our country, but clearly hundreds of thousands of voters disagreed with the president this week.
In the closing months of the 2020 campaign, he tried to claim that Democratic candidate Joe Biden would be a political puppet of "AOC Plus Three."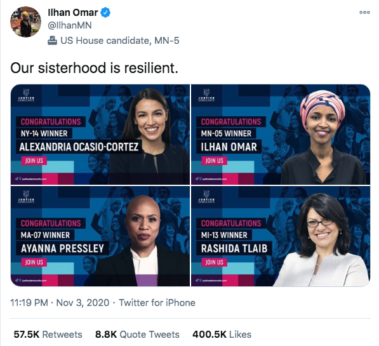 The re-election of all four members of The Squad is part of larger progressive gains made on Tuesday night. This is exemplified by the wins of several organizers and activists who ran for office and won.
Joining The Squad from Missouri will be Cori Bush, who will become the first Black woman to serve in the U.S. House of Representatives from her state. Bush will also make history as the first Black Lives Matter activist to hold a seat in Congress. She defeated 10-term seat holder Lacy Clay in the primary election. On Tuesday, she rolled over Republican and Libertarian Party competitors with over 70% of the vote. This comes in the face of Trump's continued propaganda to paint the Movement for Black Lives Matter as provocateurs and dangerous "thugs."
Expanding The Squad's New York contingent will be Jamaal Bowman, who beat Rep. Eliot Engel, a 16-term incumbent, for the Democratic nomination in the 16th Congressional District in July. His elevation to Congress was confirmed Tuesday. Bowman presented a more progressive option in comparison to Engel's establishment image. The African-American educator, who was inspired to run by Ocasio-Cortez's victory in 2018, described his platform as "anti-poverty and anti-racist" with support for criminal justice reform, education, Medicare for All, and a Green New Deal. Bowman was supported by the Working Families Party, along with Sens. Elizabeth Warren and Bernie Sanders.
The first Native American women elected to Congress, Sharice Davids (Kansas) and Deb Haaland (New Mexico), both won their re-election campaigns. A number of other victors on Tuesday—Illinois's Marie Newman and New York's Mondaire Jones—are also expected to count among the House progressive bloc once they are seated. Along with Ritchie Torres, Jones will be among the first two openly gay Black men in Congress. They are all part of the emerging progressive movement that is changing the status quo of U.S. politics in Washington.
Making history down ballot in Delaware, activist Sarah McBride became the nation's first person who publicly identifies as transgender to win a state senate seat. She follows in the footsteps of Danica Roem, the first transgender person elected to a state legislature. She won a seat in the Virginia House of Delegates in 2017.
McBride, who is a former spokesperson for the Human Rights Campaign, beat Republican candidate Steve Washington in Delaware's 1st District. After her victory was announced, McBride tweeted that Delaware is still dealing with the COVID-19 crisis and that it was time to "invest in the policies that will make a difference for working families."
McBride will enter office at a time when the GOP has pushed through conservative Judge Amy Barrett to the Supreme Court. Barrett has connections to a hate group espousing criminalization of homosexuality, and the Trump administration has a history of discrimination against the LGBTQ community, such as the ban against transgender service members. Barrett's confirmation to the Supreme Court will no doubt continue this discrimination. Yet, McBride's victory, along with a number of other LGBTQ candidates who won political offices on Nov. 3, shows that there is opposition to this rhetoric of hate.
Alongside McBride, Delaware voters also sent the state's first Black Muslim-American to its state legislature, Madinah Wilson-Anton.
The growth of progressive power in legislatures at the national and state levels of course would not be possible without the millions of people who have continued to go out into the streets demanding justice and accountability. One day after Trump was inaugurated in 2017, women took to the streets to demonstrate against his election, making it the largest single-day protest in U.S. history. This was followed by unprecedented numbers of women and people of color running for office—and winning—in 2018. What we are seeing during this week of perhaps the most important election of our lifetime is a continuation of this movement as votes are counted and the people mobilize to protect democracy.