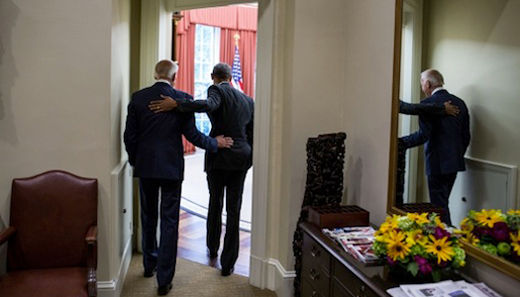 The Supreme Court today in a 6-3 decision rejected a lawsuit aimed at overturning the Affordable Care Act, also referred to as Obamacare. Had the plaintiffs in the case, King v. Burwell, won their suit, financial assistance to millions of insured would have been eliminated. State exchanges would have all but collapsed.
According to numerous media reports, if the challengers had won, at least 6.4 million people in at least 34 states would have lost the subsidies whose average value is $272 per month.
Richard Trumka, president of the AFL-CIO, responding to the news said, "Today's decision is an important victory for the millions of people who need financial assistance to make health insurance affordable and for everyone committed to improving America's health care system."
He continued, "The court's decision means the millions of families counting on this financial assistance will not be at the mercy of Republican governors and lawmakers who zealously oppose the Affordable Care Act at every turn."
President Obama speaking in the Rose Garden said, "After more than 50 votes in Congress to repeal or weaken this law, after a presidential election based in part on preserving or repealing this law, after multiple challenges to this law before the Supreme Court, the Affordable Care Act is here to stay."
Democratic presidential candidate Hillary Clinton hailed the decision on Twitter ""Yes!" she tweeted. "SCOTUS affirms what we know is true in our hearts & under the law: Health insurance should be affordable & available to all."
Sen. Bernie Sanders, who is also running for the Democratic nomination for president, said the court upheld a "common-sense" reading of the law.
Challengers attempted to use four words in the law: "established by the state" to argue that the federal government could not help people pay for insurance purchased in a federal marketplace.
However, those four words were correctly interpreted by the administration to allow subsidies to be available nationwide.
And the Supreme Court agreed.
Photo: President Barack Obama talks with Vice President Joe Biden in the Outer Oval Office. June 25, 2015. (Official White House Photo by Pete Souza)