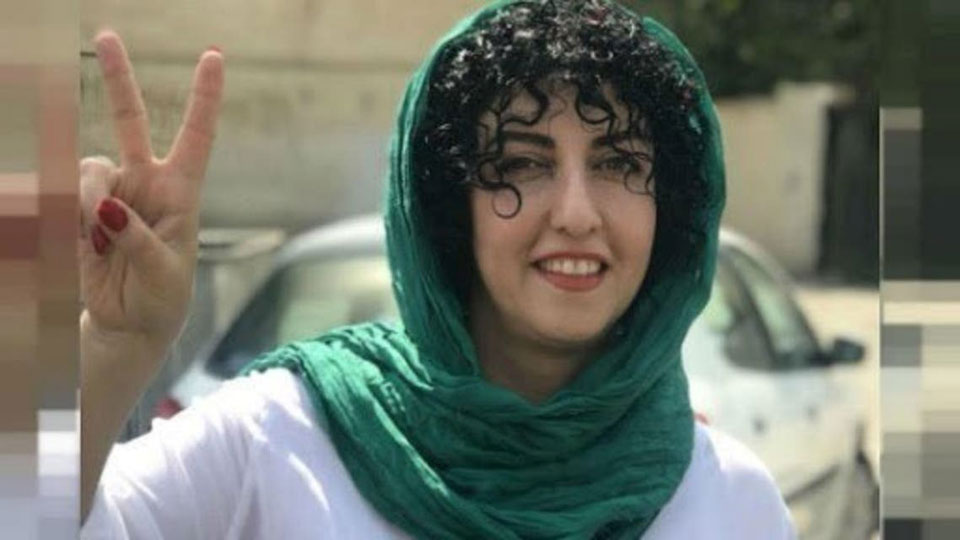 Iranian communists condemned this week a prison sentence of 30 months and 80 lashes handed to a woman for protesting against police violence.
Narges Mohammadi's "crime" was "to campaign for justice for the hundreds of innocent protesters killed in cold blood by the Islamist regime's security forces over the course of a few days in November 2019," the Tudeh Party of Iran pointed out following the sentence.
Mohammadi had only been released from jail in October last year, the party pointed out, after serving eight-and-a-half years for "planning crimes to harm the security of Iran, spreading propaganda against the government, and forming and managing an illegal group."
In an Instagram post, Mohammadi said one of the charges against her this time was that she'd had a party and danced while in prison.
The Tudeh Party said the new sentence was due to her "steadfast human rights activism and refusal to stop despite the continued intimidation and threats against her." It said the Tehran government was making examples of dissidents ahead of the "sham presidential election show due to take place on June 18."
Tudeh's international secretary Navid Shomali said, "The retaliatory sentence against Ms. Mohammadi is widely condemned by all freedom fighters and social activists in Iran.
"This is unprecedented even in the history of the verdicts issued against female civil rights activists. Ms. Mohammadi had recently added her voice to the calls to boycott the upcoming election."
The European Union called on Iran to review Mohammadi's case, saying "the recent sentencing of the human rights defender Ms. Narges Mohammadi to prison and flogging is a worrying development."
Morning Star