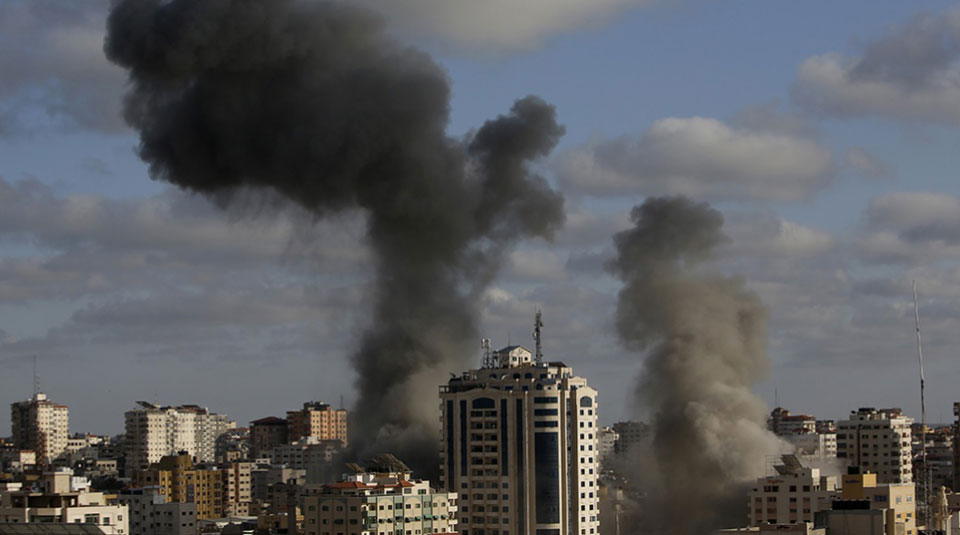 Israel launched a missile attack on southern Lebanon early today, just hours after air strikes had targeted Iranian forces near the Syrian city of Aleppo.
The Israeli army claimed that it was responding to four rockets launched from Lebanon that triggered warning sirens in the Western Galilee region.
No details were given of the targets of the Israeli missiles, but there have been weeks of speculation that Israel was considering a military intervention in Lebanon to diminish the influence of Hezbollah.
Syrian air defenses intercepted an Israeli missile attack on Monday night that Tel Aviv said was targeting Iranian forces in Aleppo as part of what has been described as a U.S.-backed shadow war.
"The Israeli enemy carried out an aerial attack towards south-east Aleppo, targeting positions in the al-Safirah area," a Syrian military source said. "Our air defenses intercepted the missiles … shooting down most of them." The extent of damage was still being assessed.
The attacks were believed to have targeted troops from Iran's elite Quds Force, which has a presence in Syria, playing a leading role in the fight against Isis and other jihadist groups.
It has been targeted by Israeli air strikes, along with fighters from Lebanon's Hezbollah, thousands of whom have been killed during the battle to regain control of Syria from "terrorist organizations" they say are backed by the United States.
The Israeli Defence Force refused to comment on the air strikes, the first since a new Israeli government, led by Prime Minister Naftali Bennett, took office last month.
The far-right nationalist has vowed to continue the policy of his predecessor Benjamin Netanyahu, who launched frequent missile attacks on Syria aimed at stifling Iranian influence in the region.
Israeli air strikes killed at least 11 Syrian soldiers last month, and U.S. President Joe Biden ordered drone attacks that targeted Iranian-backed militia in both Syria and Iraq.
The groups vowed revenge for the U.S. attacks, in which a child and four soldiers were killed, and have launched a number of strikes targeting the occupying force's military bases inside Syria.
On Saturday, Syrian President Bashar al-Assad vowed to drive out U.S. and Turkish occupying forces from the country.
Ankara has troops holed up in the northern Idlib province, where they are helping various jihadist groups maintain their last stronghold.
This article was reposted from Morning Star.