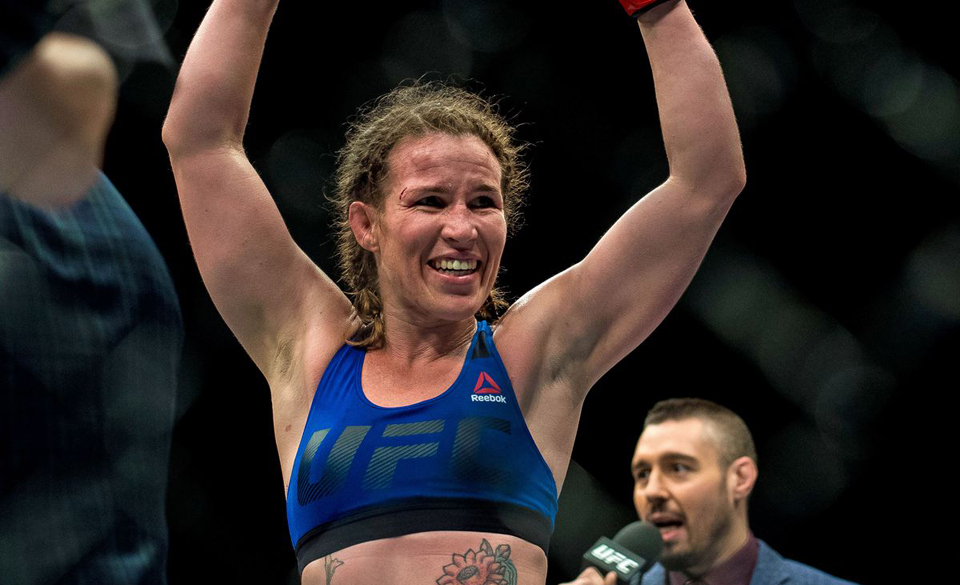 It's round one in Leslie Smith and Project Spearhead versus the UFC, and the judges have given a point to the organized fighters.
Receiving a letter last week from a National Labor Relations Board regional director, Smith's attorney, Lucas Middlebrook, was asked to be prepared to present his evidence against the UFC "as quickly as possible" in order for the board to determine whether or not to seek an injunction against the UFC in U.S. District Court.
If the labor board chooses to seek a federal injunction against the UFC, Smith and Project Spearhead would have to show that the UFC's actions occurred to create a "permanent and chilling effect" that would stop the fighters' unionization efforts.
As Smith explained, she was bought out by the UFC last month prior to her initial scheduled fight in Atlantic City in an effort to stop the fighters from organizing.
The federal injunction would fall under Section 10(j) of the National Labor Relations Act (NLRA), which allows the board to seek a temporary injunction "against employers and unions in federal district courts to stop unfair labor practices while the case is being litigated before administrative law judges and the board."
Last year, the Obama-era labor board authorized its general counsel to increase the use of injunctive relief to fight unfair labor practices.
In the charge against the UFC, Middlebrook wrote: "[UFC parent company] ZUFFA, with the termination of Ms. Smith, has delivered an unlawful message to the remainder of its fighter employees, which is: dare to form, join, or assist a union and you too will accompany Ms. Smith not fighting in the UFC."
Smith's scheduled fight last month at UFC Atlantic City, her last under a UFC contract, was canceled after her opponent, Aspen Ladd, was over the Bantam Women's weight limit. Smith told UFC representatives that she would fight Ladd if they extended her contract by two fights.
They UFC said no, and paid her the show money, plus win bonus, and said it considered the contract fulfilled.
Leslie believes that this payout action by the UFC, which it rarely does, is a clear indication that it was retaliation for her role in leading the fighter organizing effort.
UFC has yet to comment on the unfair labor practice, however, UFC president Dana White made it clear he doesn't give a shit about Leslie Smith, Project Spearhead, or the labor board charge.
"I literally don't know anything about it," White told the UFC Unfiltered podcast. "I know that she's upset and she filed something. She's suing us or filed something with somebody. I don't know. I'm at a point in my life where I don't focus on that shit anymore. That's not my problem. That's somebody else's problem. I get to do all the fun shit."
It's unclear whether a successful injunction would place Smith back in her UFC roster spot, but it would certainly bolster Project Spearhead's argument that UFC fighters are direct employees, and not independent contractors.
You can look up the NLRB case here.