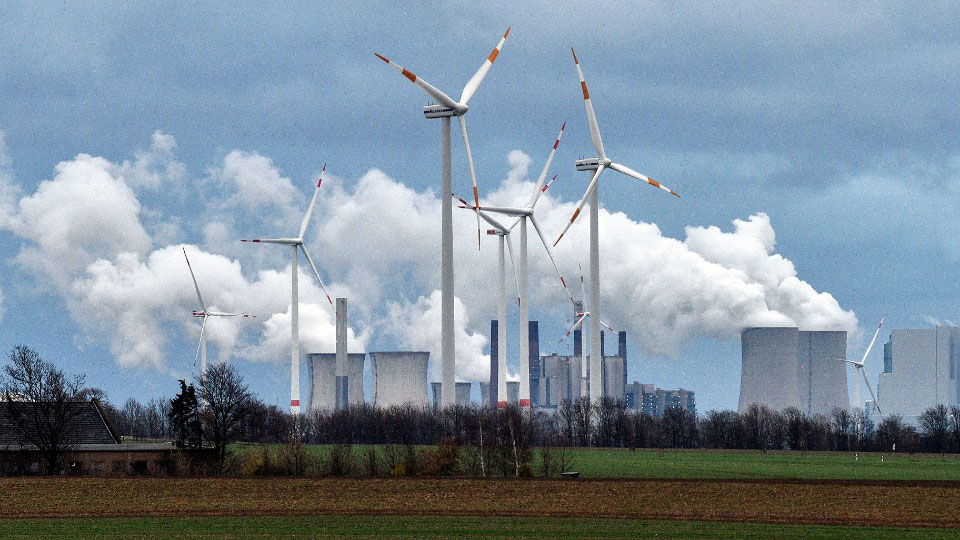 Humanity is running out of time to limit global warming to 1.5°C and avoid climate catastrophe. Scientists say under the current trajectory the world faces a "code red" with temperatures rising to a disastrous 2.7°C.
At the upcoming COP26 U.N. Climate Change Conference in Glasgow, Scotland, every country, beginning with the U.S., is expected to announce deep reductions in greenhouse gas emissions. But will they be enough?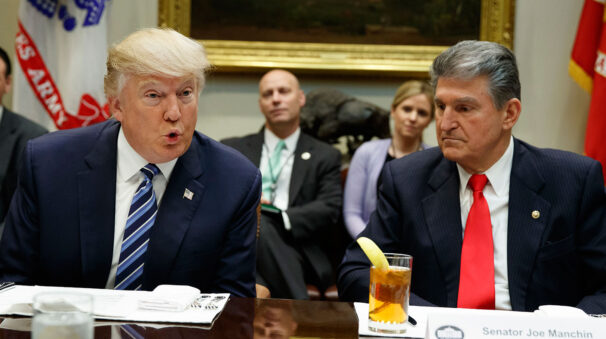 President Biden goes to COP26 with a commitment to reduce U.S. carbon emission by 50% by 2030 and 100% by 2050, but he will attend without the most powerful tools to attain these transformative goals. Effectively cooperating with the GOP Senate caucus, Sen. Joe Manchin, D-W.Va., managed to gut the Clean Electricity Performance Program from the Build Back Better (BBB) legislation, subsidizing energy-producing companies to move to clean energy.
However, the BBB and infrastructure bills will still make historic investments to substantially drive down emissions. White House Press Secretary Jen Psaki estimates the investments are five times those contained in the American Rescue Plan until now the largest infusion of clean energy cash. And nothing replaces the administration's "all of government" approach, regulations, and enforcement, and the federal government's power of the purse.
But the state, local, and tribal policies based on science, public health, and environmental justice, although limited, can make a massive difference, as exemplified in the battle against COVID-19. And climate action is multiplying at the state, local, and tribal levels. Twenty-four states and Puerto Rico are now part of the U.S. Climate Alliance, a sub-federal coalition determined to achieve the goals of the Paris Agreement no matter what happens on Capitol Hill.
In 2006, California became the first state to adopt a comprehensive plan to reduce greenhouse gas emissions. In 2015, Hawaii became the first state to commit to net-zero power emissions by 2045, despite enormous challenges. Next year, the state's largest coal-fired power plant will shut down after the state legislature passed a law blocking any new coal contracts.
Today, 21 states and Washington, D.C., under Democratic leadership elected on strong climate agendas, are adopting plans to attain 100% clean energy by 2050 or sooner. The commitments are significant since the energy sector produces 23% of greenhouse gas emissions.
The goals are mainly achieved through legislation but also via executive orders. Together, these states represent a significant part of the U.S. population and economy. They include Illinois, California, Hawaii, New York, Washington, Colorado, Maine, Nevada, New Jersey, and New Mexico.
In addition, over 50 tribal nations across North America are implementing climate action plans, and Puerto Rico has set a goal for 100% green energy by 2050.
Many of the adopted laws address equity, environmental justice, and transitioning workers and communities that have relied on fossil fuels. In most cases, plans result from a collaboration of Democratic lawmakers, environmental and social justice activists, labor, community organizations, and affected communities.
Additionally, over 600 local municipalities are committed to reducing carbon emissions. Burlington, Vt., Georgetown, Texas, and Aspen, Colo., are already at net-zero emissions. Over 700 municipalities worldwide have joined the Cities Race to Zero, including New York, Los Angeles, Houston, Chicago, Philadelphia, Phoenix, Austin, San Francisco, Seattle, and New Orleans. C40, as it's known, is chaired by L.A. Mayor Eric Garcetti. Globally, cities are responsible for 70% of energy-related carbon emissions.
In September, Illinois became the latest state to adopt a goal of net-zero emissions by 2045 when the Democratic-controlled legislature passed the Climate Equitable Jobs Act (CEJA) despite opposition from corporations and the fossil fuel industry. Illinois, the most fossil fuel polluting state in the Midwest, is now the first state in the region to commit to a zero-emissions power sector.
CEJA was the culmination of a three-year process spearheaded by an environmental, clean energy, social justice coalition which engaged in dialogue with over 50 affected communities. The legislation puts Illinois on the cutting edge of addressing climate, equity, and support for workers and their communities during the transition away from fossil fuels.
"Environmental justice is about environmental racism. To address one requires addressing the other," said Dulce Ortiz of Waukegan, co-chair of Clean Power Lake County. "This bill allows my community to embrace a healthy, clean energy future beyond coal. It prioritizes the closure of fossil fuels in environmental justice communities that have borne the burden of coal and gas plants for decades.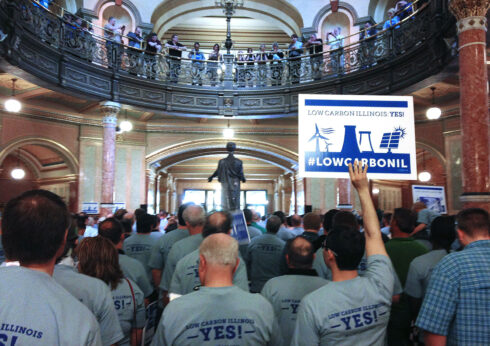 Over $500 million will be invested per year to transition Illinois to 40% of renewables from wind and solar, create incentives to promote vehicles' electrification and invest $115 million per year to address environmental racism. The bill prioritizes the closure of fossil fuel polluting plants nearest to communities populated by people of color, funds job creation hubs, and directs contracts to small businesses from those communities.
The legislation includes a Displaced Energy Worker Bill of Rights to ensure a transition to new jobs through training, scholarships, placement, and health care support. The bill "sets the strongest labor standards in the country" for renewable projects, said Pat Devaney, secretary-treasurer of the Illinois AFL-CIO.
The bill mandates project labor agreements for large-scale renewable developments, requires a prevailing wage on non-residential renewable projects, and creates 115,000 new jobs, mainly in energy conservation.
Many environmentalists were disappointed with concessions to the nuclear power industry. The industry will get hefty subsidies and continue to be part of the energy mix for years to come. Exelon, the owner of six nuclear power plants, threatened to shut down two of them, effectively holding the deal hostage.
Even in GOP-dominated states, with their climate-denying governors, a trend toward renewables is taking place. Texas, the heart of oil refining, is by far the leading wind energy-producing state and, if it were a country, would be the fourth leading producer of wind energy in the world.
And many coastal states will benefit from the Biden plan to establish seven offshore wind farms that will produce enough energy to power 10 million homes. The project is being carried out under the auspices of the U.S. Department of Interior and is part of Biden's overall approach to addressing global warming.
The solar, wind, and energy storage sectors already employ over 415,000 workers, a figure projected to grow to over a million by 2030. The coal sector employs 50,000 coal miners, and employment peaked at 863,000 in 1923. Overall green energy employs over three times the number of workers than fossil fuels.
Alarm that current global efforts are woefully inadequate to avoid the "code red" warning is understandable. But the steps the Biden administration and many states, local, and tribal governments are taking need to be defended, including blocking the global warming deniers from taking over Congress and the White House in 2022 and 2024. There is much to be encouraged by and built upon in the coming years.
RELATED STORIES:

> COP15 pushes biodiversity crisis to top of agenda before U.N. climate meeting

> Manchin, who pockets $500,000 per year from dirty coal, kills critical Biden climate deal

> Biden's climate measures must pass or he'll go empty handed to COP26