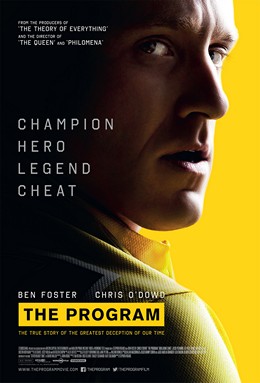 ZÜRICH, Switzerland – Director/co-writer Thomas McCarthy's Spotlight, co-made by Participant Media (the Oscar-winning documentaries Al Gore's 2006 An Inconvenient Truth and 2014's Edward Snowden film Citizenfour), deals with the heavy subject matter of child abuse perpetrated by those posturing as Christians. This tautly paced, excellently directed and acted drama based on actual events shows the news media at its best. The feature's title refers to the Boston Globe'sinvestigative unit and dramatizes how the daily's first high-level Jewish editor, Marty Baron (Liev Schreiber of Showtime's outstanding Ray Donovanseries), unleashes Spotlight's investigative journalists – all lapsed Catholics – on the church in Boston, that Irish-Catholic stronghold.
Fresh from his Birdman tour de force performance, Michael Keaton plays the Spotlighters' editor, who rises to the occasion and takes on the odds by exposing the religious hierarchy's powers that be, including Cardinal Law (a crafty Len Cariou). Rachel McAdams turns in yet another out-of-character performance as a reporter on the trail of truth, as this actress previously known for pretty girl parts in rom coms like 2013's About Timecontinues to expand her range, as she did in HBO's 2015 True Detective. As her crusading colleague, Wisconsin-born Mark Ruffalo once again is cast in the type of part he seems to have patented – the rumpled, charming misfit, as in 2010's The Kids Are All Right and 2014's Infinitely Polar Bear. Ruffalo delivers Spotlight'sbest speech and doggedly pursues Mitchell Garabedian (skillfully played by an almost unrecognizable Stanley Tucci with hair), a tightlipped attorney who represents abuse victims and points out that it took outsiders – he, an Armenian, and Baron, a Jew – to dare take on Holy Mother Church.
The stellar cast includes Billy Crudup as a lawyer of a different stripe, profiteering off the massive molestation of children by priests, and John Slattery (Mad Men'sRoger) as a reluctant editor who eventually backs the exposé. The film discloses that the church hierarchy knew about and covered up systemic child abuse by transferring priests from parishtoparish, and that these crimes extended far beyond Boston. Spotlightalso shines a light on the media for not doing more, earlier. Nevertheless, in the tradition of 1976's All the President's Men, this stand up and cheer progressive picture shows what investigative journalism is capable of when acting as society's watchdog. According to IMDB.com, Spotlightwill be released Nov. 6 – don't miss it, one of ZFF's best movies.
Lancing a boil: What price winning?
British director Stephen Frears' (2006's The Queen) The Program also features a media exposé, as real-life Aussie sports reporter David Walsh (portrayed by Irish actor David O'Dowd) refuses to buy into cyclist Lance Armstrong's (Ben Foster) hype and self-aggrandizing mythology as the seven-time Tour de France champion. Despite resistance from his colleagues and editor, the suspicious Walsh probes Armstrong and his team for taking performance enhancing drugs in order to win their bicycle races. Dustin Hoffman portrays a risk insurance expert who also suspects foul play. The Program indicates that Armstrong didn't exhibit signs of cancer until after he took EPO, perhaps suggesting – irony of ironies – that doping might have actually brought on his testicular cancer.
"What price winning?" in capitalist America, where fame and fortune are everything, asks this trenchant, no-holds-barred drama.
For more information see: http://zff.com/en/home/.
Photo: "The Program." | Wikipedia (CC)