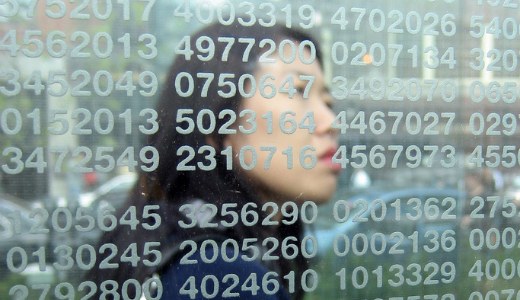 Shortly after WWII in the Soviet zone of occupied Germany, anti-fascists made a fiction film, Murderers Among Us, that sought to deal with the crimes of the Nazis after their defeat. I thought of that title when reading about the release of a Justice Department report concerning U.S. government, and especially CIA, complicity in the use and shielding of fascist war criminals after WWII.
Written by Judy Feigin and edited by Mark Richard, former Deputy Assistant Attorney General of the DOJ's Criminal Division, the report outlines the history of the Office of Special Investigations, created at the end of the 1970s to deal with the war criminals; the opposition OSI faced; and its achievements
In their trials, the fascists' standard "defense" was that they were fighting against Communists and the Soviet Union, which was what they continued to do with U.S. military and CIA support. And this defense worked for decades to keep them from being seriously investigated.
Let me cite three little-known significant cases. Vladimir Sokolev was a Ukrainian who edited Rech, the Nazi journal in occupied Ukraine (the Nazis considered him ideologically trustworthy in their war against "Jewish Bolshevism"). Some of Sokolev's writings were as obscene as those of the official German Nazi propagandist, Julius Streicher, who was hanged at Nuremburg.
Sokolev came to the U.S. in 1951 as an anti-Communist refugee, and was "interviewed" by the FBI in 1954. He denied both his role and Rech's pro fascist, anti-Semitic policies. Both the FBI and, two years later, the INS, chose to believe him without much investigation. In 1959 Sokolov was hired by Yale University as an instructor in foreign languages and had no difficulties until his dismissal in the mid-1970s, after Soviet sources discovered his new occupation and began to write about his Nazi activities.
This had little effect until the Morning Freiheit, a Jewish left publication quoted materials from Sovietische Heimat, a Yiddish language Soviet publication, which in turn quoted from Sokolev's rabidly anti-Jewish articles.
From the early postwar period on, Sokolev had been involved in various anti-Soviet Russian-language activities and publications. Although Sokolev was reappointed to his position and some of his colleagues and other Yale sources used anti-Sovietism to defend his actions, he resigned from Yale and was eventually forced out the U.S., thanks to OSI perseverance. William Buckley Jr., a Yale graduate, defended Sokolev, who was given "asylum" in Canada where he died years later. Buckley, of course, went on to launch his career as a right-wing publisher, editor and celebrity with the publication of his God and Man at Yale, a redbaiting anti-liberal assault on the Yale faculty.
Andrija Artukovic was a major leader of the Croatian fascist Ustasha government, a Nazi puppet state, during WWII. He served as Minister of Justice, the Interior and Religion. Artukovic came to the U.S on a temporary visa, and, in 1948, under an assumed name, worked for a California company owned by his brother.
In 1951, Artukuvic was exposed as someone wanted for war crimes in Yugoslavia. Since that country was not an ally of the Soviet Union, the U.S. launched deportation proceeding against him. But these proceedings were to go on for the next thirty-five years.
Artukovic was a fascist leader involved in ordering the mass murder of Serbians, Jews, Gypsies and anti-fascist partisans. But his lawyers successfully gained endless reprieves with the Catch-22 argument that he would face persecution by Yugoslavia's Communist government since he had persecuted and ordered the murder of Communists during WWII!
In 1978, New York Democratic Rep. Elizabeth Holtzman, sponsored legislation to create the OSI, and to vacate reprieves for those who had played direct roles in Nazi persecutions. Artukovic's case was then taken out of the State Department's hands. Eventually, he was deported to Yugoslavia and tried in a televised trial for his war crimes and crimes against humanity. His initial death sentence was commuted to life imprisonment, and he died in a prison hospital in Yugoslavia in 1988 – making him perhaps the only major fascist war criminal found in the U.S. to face something more than deportation.
Baron Otto Von Bolshchwing, who few Americans have ever heard of, is perhaps the most interesting of these fascist criminals. A German aristocrat and something of a chameleon, Bolschwing was a Nazi party member, SS man, and served as Nazi intelligence liaison in British colonial Palestine from 1935 to 1937. He then joined Adolf Eichmann's "Jewish Affairs Office" from1937 to 1939.
Here he worked on ways to more effectively terrorize Germany's remaining Jewish population. He was an official of the Jewish Affairs Office in November 1938, when the Nazis launched the national pogrom against Jewish Germans known as Kristallnacht (the night of the broken glass)
As the war ended, Bolschwing literally switched sides. In 1946, with U.S. support, he joined Reinhard Gehlen, former head of Nazi counter-intelligence who now recruited Nazis to work for the U.S., and later the West German government. He was "hired" directly by the CIA in 1949 and served them in and out of the Gehlen organization.
Bolschwing entered the U.S. in 1954, with advice from the CIA to deny his Nazi activities. If cornered, he "should admit [Nazi affiliations] but attempt to explain it away on the basis of extenuating circumstances."
Bolschwing became a naturalized U.S. citizen in 1959, and his case lay dormant for the next twenty years. When the OSI finally took up the case, it contacted to the CIA and was careful not to compromise the agency that Bolschwing had served. When the case came forward, Bolschwing was in a nursing home.
He worked out a plea agreement in which he admitted his Nazi involvements, which he had lied about under CIA advice, but not his work for Eichmann in the Jewish Affairs Office, even though that was a matter of record (the report has "Dear Adolf " letters to Eichmann in which Bolschwing discusses his plans to more effectively persecute Jewish people).
But the plea agreement had the U.S. drop its deportation prosecution until Bolschwing's health improved (which, from my readings, the U.S. knew very well that it would not). Ten weeks after the agreement, he died in his nursing home.
Perhaps as many as 40 million people were murdered by the German fascists and their fascist allies in WWII – twenty-seven million in the Soviet Union alone. Over six million Jewish people, about one third of the Jewish world, were murdered due to the policy of racist genocide carried forward by fascists like Bolschwing, Artukovic and Sokolev.
The report deals with this sordid history. It also shows the positive role of anti-fascist organizations, papers like Morning Freiheit and progressive politicians like Rep. Elizabeth Holtzman in fighting to establish the OSI and punish fascist criminals whom the CIA and other U.S. agencies had used and rewarded.
It deserves to be read widely.
Image: While most of the U.S. and the world looked upon Nazi atrocities with horror, erecting memorials such as this one in Boston, some U.S. agencies worked to keep the criminals responsible for the atrocities free. Photo by Wally Gobetz // CC BY-NC-ND 2.0