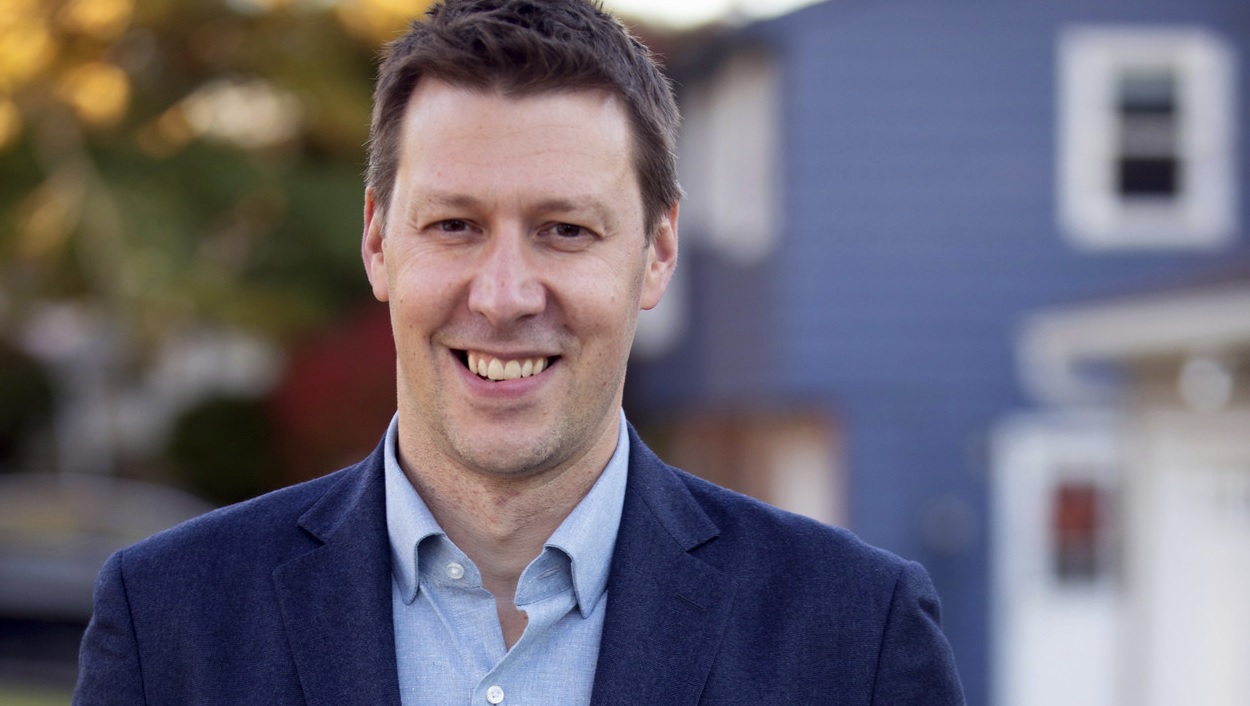 For the upcoming midterms, liberals and progressives should be on red alert. Even President Biden calls the opponent "semi-fascist."
If the Republican Party of Trump wins back the Senate or the House (or both), all federal legislative progress ends. Biden will be reduced to issuing executive orders that will be overturned by a hostile successor.
A Republican majority in either chamber or both guarantees two years of nonsensical investigations of Democrats and the president, distractions as propaganda campaigns to win back the White House in 2024.
The trouble with midterms
Unions and the progressive movements must be especially vigilant because of the distinct nature of midterms. Since 1934, there have been 22 of them. In 19, the president's party lost House seats, usually many. In 16, it lost Senate seats.
Why? Perhaps the country's voters too easily blame the White House occupant for change that happens all too slowly, or for problems that too easily appear to be blamable on the president. There are indicators, however, that voters can break the pattern this time. Opposition to the Republican and Supreme Court war on abortion rights. Alaska's special election. Primaries last month.
The Democratic Party's chances to maintain control of the U.S. Senate have increased, according to various services whose business is to predict elections. The specialists include Nate Silver's FiveThirtyEight, the Cook Political Report, Race to the WH, and Steve Phillips's New Majority Index. Their methods vary. But none of them think the Republicans have the better chance to win the Senate, though too many of its seats are too close for comfort.
And there is the House. Right now, the Democrats hold 221 seats, the Republicans have 212, and two are vacant. An extreme right gain of six means fascism, American style, gains momentum. The trade union and social change movements must step up, though, because all four prediction sources give the GOP the better chance to win the House though Democrats have gained ground since July.
New York voters can play a vital role. The state's trade unions and people's movements must prevent the GOP from taking Democratic seats, and they could nab one or two from the Republicans. Currently, the state has 19 Democratic and eight Republican members, though it loses one seat due to population loss.
"The challenge of this year, as always, is to elect both more and better Democrats," George Albro, Co-Chair of NYPAN's NYC Region, told the People's World. "The second part is past. Some progressives ran in primaries to replace unprincipled incumbents, interested only in their own political advancement. Others ran for re-election or to win new or open districts."
"Now the task is to win enough seats to keep control of the House out of the hands of the barbarians, aka Republicans," Albro added.
Republican-held vulnerable seats to snatch
The most likely "Republican-held vulnerable seat" (Phillips's term) to flip is NY-22, in Central New York, including all of Madison, Oneida, and Onondaga (Syracuse) counties. Rep. Claudia Tenney occupies it now but will run in the much friendlier NY-24. The Democrat is Francis Conole, a Commander in the Navy Reserves who used to be the Syracuse City Chair of the Onondaga County Committee.
Despite his technocratic image, he has bona fide union and social change organization endorsements as well as the support of local and state elected officials, including some progressives. He favors universal access to health care and affordable prescription drug prices. He also pledges to combat climate change, protect democracy, guarantee abortion rights, reform campaign finance, and confront racism.
Republican Brandon Williams, on the other hand, prominently displays his Conservative Party endorsement. (The Conservatives are one of the third parties with ballot status.) Full of chauvinistic, populist appeal, Williams is from the GOP playbook. COVID-19 mandates were violations of freedom, not health measures. Government spending should be cut, for it alone causes inflation. The "woke agenda" comprises the problem of education.
Phillips's other Republican-held vulnerable seat is NY-2, comprising most of the southern portion of Long Island's Suffolk County and a tiny portion of its Nassau County. Incumbent Republican Andrew Garbarino isn't the worst member of the House. That would be difficult in his new boundaries, which would have barely gone for Trump. Nonetheless, he tells his constituents that China is their enemy, the wall must be built, enhanced gun ownership background checks are excessive, and taxes must be lowered (again) for families and businesses.
His opponent is Jackie Gordon, Jamaican immigrant, Army veteran, former member of the state teachers' union, and current guidance counselor. If elected, she will be the House's first Black member from Long Island. The Working Families Party (the state's other "permanent" third party) and an army of unions and progressive social change organizations endorse her.
Concerning education, her platform prescribes better funding, smaller classes, and reining in student debt. She wants to codify Roe v. Wade, favors universal background checks and banning assault weapons, and pledges to lower health care and prescription drug costs. She also desires lower taxes, but for working and middle-class people.
"Jackie Gordon is a powerful fighter for working families, and her victory would be a historic one," NYS WFP Director Sochie Nnaemeka told People's World. "With so many of our basic rights on the line, we expect her to make a strong push in a district that typically goes red."
The experts view NY-22 as a toss-up and NY-2 as a "solid" or "likely" Republican district. However, Phillips's model enhances other data with voters' racial identity and each racial group's likely voter turnout. NY-22 has a Voting Age Population that is 79 percent white, whereas NY-2's figure is less than 60 percent. The greater diversity could be paramount given that Lyndon Johnson in 1964 was the last Democrat to win a majority of white voters.
On the other hand, Biden would have won the new NY-22 by nearly 54 percent to 46 percent. In the new NY-2, Trump would have won 49.2 percent to 50.8 percent.
Democratic-held vulnerable seats to protect
There are three "Democratic-held vulnerable seats" that must be protected. The toughest contest is NY-19. The new boundaries comprise some of the state's Southern Tier, Mid-Hudson, and Capital regions—all of nine counties and portions of two.
Rep. Antonio Delgado resigned from the old district to become lieutenant governor, so the seat was open and a special election was held on August 23 (along with all House and state senate primaries). Democrat and WFP-endorsed Pat Ryan squeaked by Republican Marc Molinaro, 51.1 to 48.9 percent. But the special election was for the old NY-19.
For the new NY-19, the Democrat is Josh Riley. The coalition to elect him is broad-based. It includes the WFP, New York Political Action Network (the state affiliate to Our Revolution), state AFL-CIO, a slew of individual unions, and organizations ranging from Backroads PAC (for rural Democrats) to the Voter Protection Project.
"NYPAN and the district's progressive and moderate Democrats are thrilled with Josh Riley, who has broad relevant experience, outstanding integrity, and a calm and friendly demeanor," Emily Adams, NYPAN's Upstate Region secretary, told the People's World.
Riley is currently an attorney in private legal practice and has filed briefs in the U.S. Supreme Court and the lower courts. In all of them, he has stood for progress, against reaction. If he wins, his campaign might become the test case of progressive-moderate coalition victory outside of urban and suburban areas.
"We are optimistic about Riley's chances for victory because we believe the voters will recognize his qualities, and not be misled by irrational attack ads claiming that Josh is radial or dangerous," added Adams. Her NYPAN affiliate, the Tompkins County Progressives, is heavily involved in the campaign.
The Republican is Marc Molinaro, the loser of the old NY-19 special election but trying again for the new NY-19 regular election. Also endorsed by the Conservative Party, Molinaro served in the State Assembly and is in his third term as the Dutchess County Executive. He once ran for governor.
Biden won the old NY-19 by less than two points; that would have increased to nearly five points with the new boundaries. Molinaro's platform reflects this complexity. He wants "community-driven" solutions to mental health problems, yet inflation is at the top of his policy list. He is compassionate about those with intellectual and developmental disabilities, yet his balanced energy proposals include fracking and streamlining nuclear energy production.
An easier Democratic seat to protect is NY-18, located in the Mid-Hudson Valley and encompassing all of Orange and some of both Ulster and Dutchess counties. Current occupant Rep. Sean Patrick Maloney, head of the Democratic Congressional Campaign Committee, is running for reelection in the bluer NY-17. (Doing so pushed out Rep. Mondaire Jones, member of the Congressional Black and progressive caucuses, who ran but lost in a crowded primary in the new NY-10.)
For this now open seat, the Democratic and WFP nominee is Pat Ryan, formerly the Ulster County (New Paltz) Executive who won the special election in the old NY-19 by prioritizing abortion rights. He singles out greedy corporations and price-gougers, and he pledges to stand against domestic efforts to undermine the Constitution and for the John Lewis Voting Rights Act.
"Up and down New York State, voters want candidates who will not only protect our fundamental rights but also fight to deliver on the promise of a true multiracial democracy," Nnaemeka said to the People's World.
"Pat Ryan understands that our rights are on the ballot this November, including the right to safe, legal abortion. Having served as the margin of victory in Pat's August primary, the WFP has an important role to play this November in getting him elected to a full term," Nnaemeka added.
State Assembly member for the 99th District, Colin Schmitt, is the Republican for NY-18. His endorsements range from the Chamber of Commerce to a variety of law enforcement unions. Some of his issues are inflation (Biden's fault), crime (blamed on "one-party" state rule and alleged defunding of the police), gas prices (Biden's fault), and immigration.
The bluest of the Democratic-held vulnerable seats is NY-3, containing mostly parts of Nassau country but also a bit of Queens. This is an open seat since Rep. Tom Suozzi ran for governor instead of seeking reelection. For the first time in U.S. history, two out LGBTQ congressional candidates face one another. Robert Zimmerman, a member of the Democratic National Committee, faces Republican and Conservative Party–endorsed George Santos, who was at the Ellipse (but not the Capitol) on Jan. 6 and said Pres. Trump was at his "full awesomeness" that day.
Zimmerman is a centrist with labor and LGBTQ endorsements. His platform is solidly liberal. Santos is worried about a bigger and bureaucratic government, "an increasing push for outright socialism," and the "left's radical agenda that will destroy the American dream."
One more possible flipped district
The race in Republican-held NY-1 deserves an honorable mention. Containing much of Suffolk County, the seat is open since Rep. Lee Zeldin is now the Republican and Conservative nominee for governor. Nicholas LaLota, who is endorsed by both parties for this seat, is Chief of Staff to the Suffolk County Legislature. He boasts of a long family history imbued in military and law enforcement.
He favors voter IDs and limiting absentee ballots. LaLota blames inflation on Biden and crime on Gov. Kathy Hochul, thinks COVID-19 mandates curtailed freedom, and manages to discuss only local taxes. However, his policies on health care are indistinguishable from many Democrats. Ditto regarding abortion, except for favoring a first-trimester limit. No organizations are listed among his endorsers.
The WFP and many unions and social reform organizations endorse Bridget Fleming, the Democrat. Fleming supports the For the People Act, a public option for the Affordable Care Act, and a reversal of the "giveaways to corporations and the very wealthy" in the 2017 Trump tax bill. She blames inflation on mainly big oil price gouging and supply chain disruptions. Contrary to LaLota's charge that she favors "unlimited abortions," Fleming wants to codify Roe's protections.
Phillips sees NY-2, but not NY-1, as vulnerable to a Democratic flipping of the seat. However, FiveThirtyEight, Cook, and RaceToTheWH see NY-1 as either toss-up or Lean Republican, as opposed to seeing a redder NY-2 ("likely" or "solid" Republican). If today's boundaries existed in 2020, Trump would have barely lost NY-1 (49.9 to 50.1).
Barring major scandals (and maybe not even then), the other Republican districts will probably remain as is. All of them are rated likely, safe, or solid Republican. All remaining Democratic-held seats, whether open or with incumbents, are considered likely, solid, or safe.