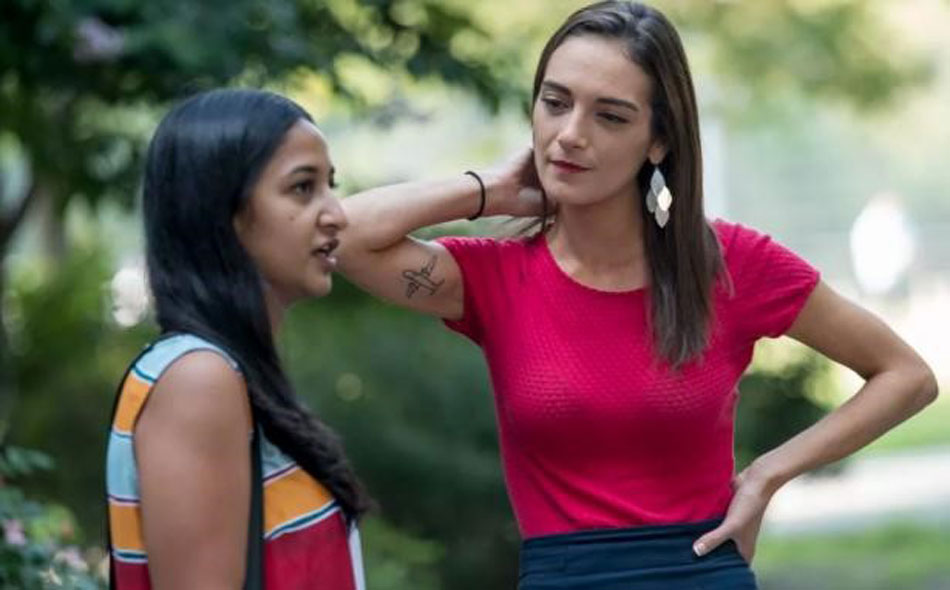 NEW YORK—Progressive groups claimed victory in New York's September 14 Democratic primary, even as their foe, Gov. Andrew Cuomo won by a 2-to-1 ratio at the top of the ballot and brought his running mates in with him.
Letitia James who won the Democratic nomination for Attorney General in a four person race, can make history by becoming the first African American woman ever elected to a statewide office in New York. She would be the first woman attorney general, a fitting replacement for Eric Schneiderman, the former attorney general who resigned in disgrace over sexual assault allegations.
James made history by becoming the first African American woman elected to a New York citywide office when she became Public Advocate. She has vowed to wage a relentless fight for criminal justice reform and against Trump, the National Rifle Association and corruption.
But the Working Families Party, Peoples Action and their allies cheered as their candidates knocked off six of eight incumbent Democratic state senators whose votes in Albany had consistently sided with the GOP, giving it working control of the legislature's upper chamber.
And that GOP-plus-renegades coalition both blocked legislation and let Cuomo shift the blame for his non-progressive stands during the past eight years to the state Senate Republicans. Now he won't have that excuse anymore.
The state senate winners included Democratic Socialist Julia Salazar, 27, in Brooklyn and Alexandra Biaggi in the Bronx. Salazar beat 9-term incumbent Martin Dilan, while Biaggi ousted the renegade Dems' leader, Julius Klein.
Salazar is the second notable Democratic Socialist winner in New York in recent months. First-time candidate Alexandria Ocasio-Cortez, 28, ousted veteran U.S. Rep. Joseph Crowley in the Democratic primary in the Bronx earlier this year in a now majority-minority district. She's unopposed this fall.
This primary contest also produced another progressive win, so to speak, over Cuomo: He had to take himself out of the 2020 Democratic presidential race speculation. "I'll serve my full 4-year term," he said at a debate with his progressive foe, Sex and the City actress and LGBTQ activist Cynthia Nixon.
The party establishment and organized labor backed Cuomo. His supporters included Hillary Clinton, both U.S. senators, Democratic National Chairman Tom Perez of Buffalo, the New York State AFL-CIO, Service Employees Hospital and Health Care Workers Local 1199 and UFCW Local 1500.
And Cuomo stressed his eight-year record, including pro-worker legislation – measures often forced on him by the party's progressive wing.
"Working men and women sent a strong message tonight. They recognize the importance and value of having a powerful team in New York State that will stand with organized labor and protect workers' rights," state fed President Mario Cilento said.
"I am particularly proud of our 2.5 million members, retirees and their families for executing a powerful grassroots campaign that included going door-to-door to speak directly to members about the importance of having this strong team on our side to continue to fight for organized labor and the middle class," he added.
The OnLabor blog reported Cuomo, despite an 8-to-1 spending advantage over Nixon, "relied heavily on organized labor" for on-the-ground support. New York is the most unionized state in the U.S., and not just in New York City.
Even though Nixon and other top-of-ticket nominees lost, the Working Families Party sang a cheerful tune after its hopefuls, including Salazar and Alexandra Biaggi, won six state Senate primaries. Biaggi beat the renegade Democrats' leader, Jeff Klein of the Bronx.
And Nixon remains on the November general election ballot as WFP's gubernatorial nominee against Cuomo, joining a little-known Republican, a Green Party candidate and an independent.
"New York politics just changed forever," the WFP posted on Facebook. "The turncoat IDC conference in the state Senate is dead. For years, Andrew Cuomo, the IDC and the Republicans led a government which blocked countless progressive policies. Now, the New York Working Families Party and an unprecedented grassroots progressive insurgency have defeated them. We couldn't be prouder to support this new generation of leaders who will fight for a New York that works for the many, not the fortunate few, and we can't wait to elect them and a new progressive majority to the State Senate in November!"
People's Action called the WFP wins, especially by Biaggi and Salazar, "a major power shakeup" where "community candidates with serious progressive commitment" won. Also touting "the sheer volume of votes" for Nixon and her slate, People's Action added: "Now and in the future, we have real progressive candidates who know and will stand up for their communities, for what people want and need."
Progressive wins extended below the legislature, Think Progress said. "New York State's primary election news may be dominated by names like Cuomo, Nixon, (Zephyr) Teachout, and the IDC, but the results of a little-known county sheriff's race carry echoes of issues debated hotly at the national level," it added. Law professor Teachout, who lost a primary to Cuomo four years ago, also by 2-to-1, ran and lost this time for attorney general.
In the mid-Hudson Valley, it explained, Ulster County Democrats resoundingly – 4-to-1 – nominated former state trooper Juan Figueroa for sheriff. That left incumbent Sheriff Paul Van Blarcum – who echoes GOP President Donald Trump's anti-Latino, pro-gun, anti-kneeling NFL players rhetoric – to run on the GOP and Conservative Party lines.
"What's unique about us is we know how to right a ship when it's going the wrong way, and that's what we're doing tonight,' he told his supporters. 'Every generation has its defining moment. This is ours," Figueroa said.