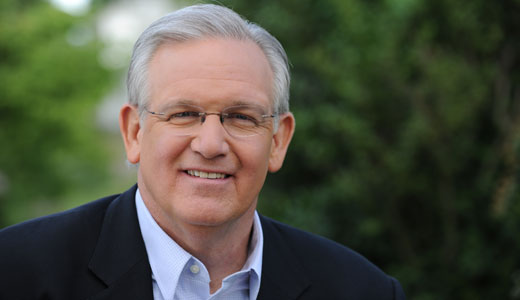 JEFFERSON CITY, Mo. – Right-wing Republicans in the Missouri legislature and their main financial supporter, libertarian billionaire Rex Sinquefield, suffered a stinging defeat here recently. They had hoped to over-ride Democratic Governor Jay Nixon's veto of a number of bills dealing with issues as far ranging as taxes, gun control, and workers' rights.
Fortunately, broad-based community, labor and faith coalitions were able to put enough pressure on vulnerable Republicans to sustain the Governor's veto and provide progressive forces with a little breathing room before the 2014 legislative session begins.
The right-wing defeat is even more surprising as the Republicans have the largest legislative majority in Missouri history. In all, Governor Nixon vetoed 29 bills and four line items.
The three most fiercely fought items – HB 253, which would have eliminated the state's income tax; HB 436, which would have effectively nullified federal gun law in Missouri; and SB 29, which would have imposed additional and unnecessary burdens on public employee unions and their members – were also three main pillars of the right-wing's 2013 to-do list here.
HB 253, which was backed by Sinquefield and the Missouri Chamber of Commerce, would have cut Missouri's corporate tax rate from 6.25 percent to 3.25 percent, while also cutting the personal income tax rate to 5.5 percent – with absolutely no plan to replace the estimated $800 million in lost revenue.
Texas Gov. Rick Perry was even brought to the Show Me State to support the bill. However, the tactic back-fired as he was seen by many Missourians as trying to steal jobs by emphasizing Texas' lower corporate tax rate and encouraging corporations to move to the Lone Star State.
Additionally, while it is true that Texas has lead the nation in job creation those jobs are mostly low-wage, non-union jobs, whereas Missouri is a highly unionized state with a relatively high standard of living and high wages. Furthermore, one in three Texas children and 16 percent of Texas seniors live in poverty and Texas' high school graduation rate ranks 48th among states, all due to its lower tax rate and lack of investment in primary education.
Nixon rightly argued that HB 253 would lead to massive cuts in education, health care and other vital social services. HB 253 would also impose a regressive tax on prescription drugs hurting seniors and the disabled.
Nixon said the veto was "about protecting our economy, our communities and, especially, our schools from this costly and misguided bill."
HB 436, the 'Second Amendment Protection Act,' which would have attempted to invalidated federal gun law and make it a crime for federal officials to enforce federal gun law in Missouri, was seen as an unconstitutional waste of time by moderate law makers, as federal gun law trumps state law.
A similar law passed in Kansas recently and has been deemed unconstitutional by U.S. Attorney General Eric Holder, who informed Kansas Gov. Sam Brownback that the law "directly conflicts with federal law and is therefore unconstitutional. Federal officers who are responsible for enforcing federal laws and regulations in order to maintain public safety cannot be forced to choose between the risk of a criminal prosecution by a state and the continued performance of their federal duties."
Holder added, we "will take all appropriate action, including litigation if necessary, to prevent the State of Kansas from interfering with the activities of federal officials enforcing federal law."
It is estimated that Kansas tax payers will be forced to spend about $700,000 in litigation due to this misguided, dangerous and unenforceable law passed by republicans.
SB 29, which would eliminate payroll deduction for public sector union members and impose unnecessary and burdensome paperwork on voluntary political contributions, was also shot down.
According to Bradley Harmon, president of the Missouri State Workers' Union (MSWU-CWA 6355), "SB 29 would kill our union. We would have zero members the day this bill becomes law."
Missouri state workers are the lowest paid in the nation. The average annual salary is about $35,000 and due to the work-load and low-pay turn-over in vital social services – like the unemployment offices, the department of social services and family services, probation and parole, etc. – is very high.
CWA 6355, the Service Employees Union and the American Federation of State, County and Municipal Employees are seen as the only voice these workers have advocating for higher pay and lower case loads. SB 29 would have effectively taken away their collective voice.
Through-out the spring and summer right-wing republicans have made HB 253, HB 436 and SB 29 the center-piece of their legislative agenda.
While they failed to impose these anti-democratic laws, their objectives are clear. They want to make the rich richer through lower taxes, while increasing taxes on the poor. They want to feed a culture of violence and fear by stirring-up images of the federal government coming to take away guns. And they want to continuing to blame public employees and their unions for the economic mess they caused.
Hopefully, their recent defeat is a sign of things to come.
Photo: JayNixon.com