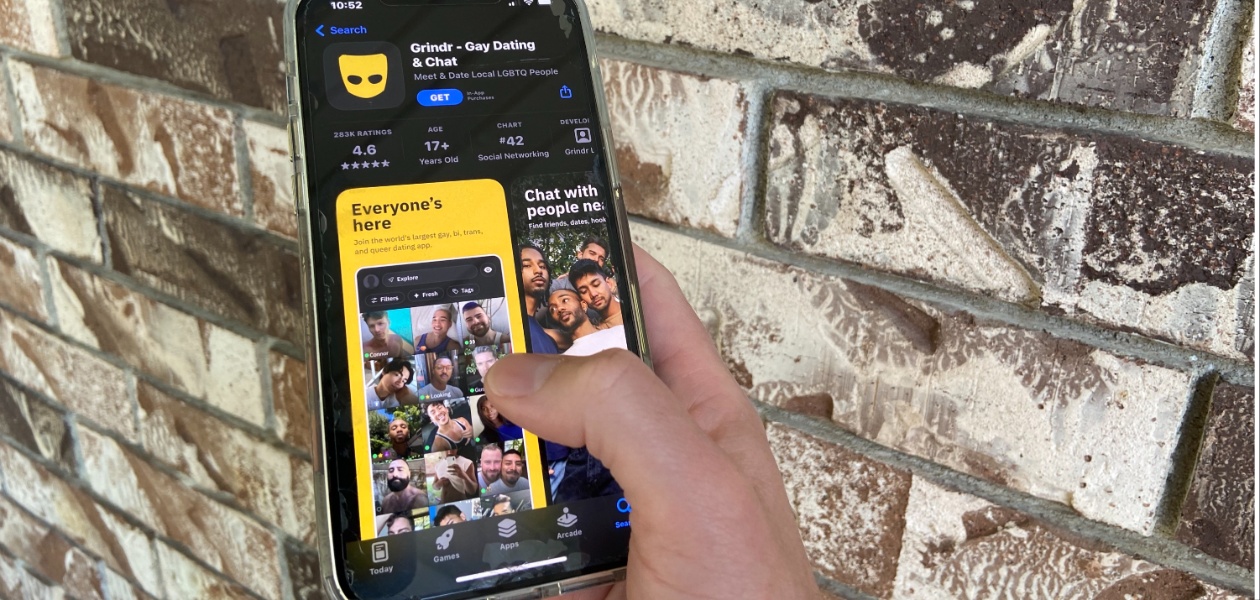 As mass layoffs continue sweeping the tech sector, workers at the gay hookup app Grindr have launched a union, hoping to pre-emptively lock in place rights before their employer can pound them into the ranks of the redundant.
Like many companies in the tech sector, Grindr has long stuck to a no-strings-attached, employment-at-will relationship with its workers. But the members of Grindr United want more; that's why they're making a move.
Hooking up with the Communications Workers of America, a supermajority of around 100 workers at the corporation announced the creation of Grindr United. Representation cards have been signed by employees across the company—in cloud engineering, design, IT, marketing, customer service, privacy, quality assurance, and more—showcasing a versatile range of skills.
Though being on the bottom is good in some situations, it's not a position these workers want to be in when it comes to workplace protections. That's why they're seeking group action—right now.
They want a contract covering benefits such as remote work, trans-inclusive health care, and generous paid time off. That's not all, though; they also demand the company establish clear paths for professional progression, wage transparency, annual cost-of-living pay increases, documented performance improvement plans when needed, layoff protections, and clear severance protocols.
Other hoped-for add-ons include putting a union member on the company's board, gift matching, and a professional development budget.
A statement from the union said it aims "to create a fair and inclusive work environment that values workers' contributions, protects the current vibrant LGBTQIIA+ culture within the company, and upholds workers' rights."
The demands these workers are putting forward go beyond the typical economic items, though. They want a partner they can trust, and so far, Grindr CEO George Arison hasn't lived up to what might be expected of the head of an LGBTQ-focused business.
In the fall of 2022, #DeleteGrindr started trending on social media when it was discovered Arison had tweeted out support for right-wing homophobes and transphobes like Donald Trump, Florida Gov. Ron DeSantis, Virginia Gov. Glenn Youngkin, and others.
"FYI I am a conservative & agree with some Trump policies," Arison wrote in a Feb. 28, 2020, tweet that he later deleted. In another, speaking of Youngkin, the Grindr boss commented, "Should totally run for President."
A submissive role is not one these workers want to play when it comes to a right-wing CEO spending pink dollars earned from queer users on anti-queer political causes. Representatives of Grindr United said Arison's praise for the enemies of queer America demonstrates the "urgent need" for LGBTQ workers to organize.
There is a potential for golden profits to start showering down on big stockholders now that Grindr is listed on the New York Stock Exchange—raising huge injections of capital. That's sparking fears among some workers that right-wingers like Arison might play host for an orgy of political spending to fill any holes in Republican fundraising operations not already plugged by other corporate giants.
As they prep for the next stage of their struggle, workers at Grindr are feeling the rush. They know they're in for more than a quickie when it comes to the fight for a contract. Often, employees can cruise to victory in a card-check election, but getting a collective bargaining agreement requires putting yourself in a more long-term relationship with struggle.
"I've been a proud member of the Grindr team for almost two years, and I'm honored to enjoy the vibrant queer culture we've built together," said Erick Cortez, a Knowledge Specialist at the company and a member of Grindr United. For him, "clear protections against layoffs in the midst of an evolving industry" is a key desire.
But he also wants to "foster a workplace where everyone can speak up without fear of retaliation and find opportunities for career growth." Cortez hopes that Grindr's regular users will be at the workers' side, raising a fist of solidarity as they take it to the rim in their campaign to unionize the gay world's biggest tech company.
We hope you appreciated this article. At 

People's World

, we believe news and information should be free and accessible to all, but we need your help. Our journalism is free of corporate influence and paywalls because we are totally reader-supported. Only you, our readers and supporters, make this possible. If you enjoy reading 

People's World

 and the stories we bring you, please 

support our work by donating or becoming a monthly sustainer today

. Thank you!