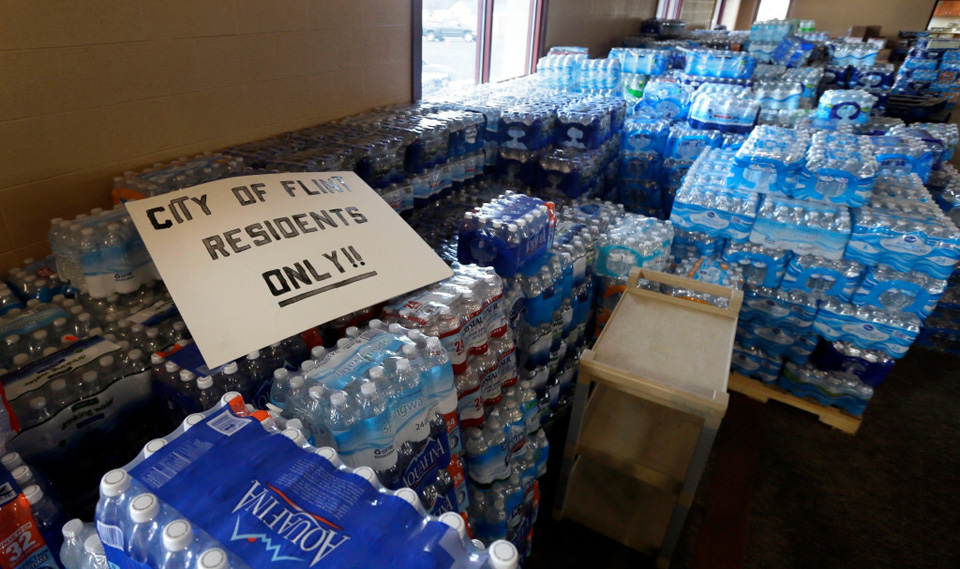 Nearly 3 years after the mass lead poisoning of the people of Flint, the Senate has approved legislation, by a vote of 95-3, allocating $100 million to fix their water infrastructure. If approved by the House, it will also provide $50 million for healthcare for children who will live with the effects of lead poisoning for the rest of their lives.
In 2012, Michigan Governor Rick Snyder signed Public Act 436, essentially removing Flint's democratically-elected government and replacing it with a dictatorial "emergency manager." In an effort to save money, the emergency manager made the decision to switch the source of Flint's water from Lake Huron to the more corrosive Flint River, which resulted in lead leeching from the old pipes.
Between 6,000 and 12,000 children have been exposed to lead-laden drinking water and 10 people have died from Legionnaires' disease as a result.
"Today's passage is an important reminder to the nation that the crisis in Flint is far from over. Today families still cannot drink the unfiltered water that comes out of their faucets! Now, our colleagues in the House need to act as quickly as possible. It's also essential that the State of Michigan fully meet their responsibilities to solve the water crisis," said Michigan Senator Debbie Stabenow in a statement on her website.
The legislation would give the State of Michigan authority to forgive $20 million in drinking water loans and a new EPA rule requiring them to warn citizens of high lead in their drinking water if a state fails to.
This, just as U.S. veteran activists and water protectors from the struggle in Standing Rock over the Dakota Access pipeline have publicized their intention to go from the Standing Rock to Flint to draw attention to the continuing state of emergency.
Lonnie Scott, executive director of Progress Michigan, considers the bill a "baby step forward."
"The reality is that people still can't safely drink their water from the tap and many continue to rely on bottled water. The handling of this crisis from the Republican-controlled Congress and Michigan Legislature has been abysmal. We'll continue to work with our partners at Flint Rising to ensure the people of Flint get the justice and clean water they deserve."
The bill will have to pass through the Republican-controlled House of Representatives to make it to the president's desk for a signature.