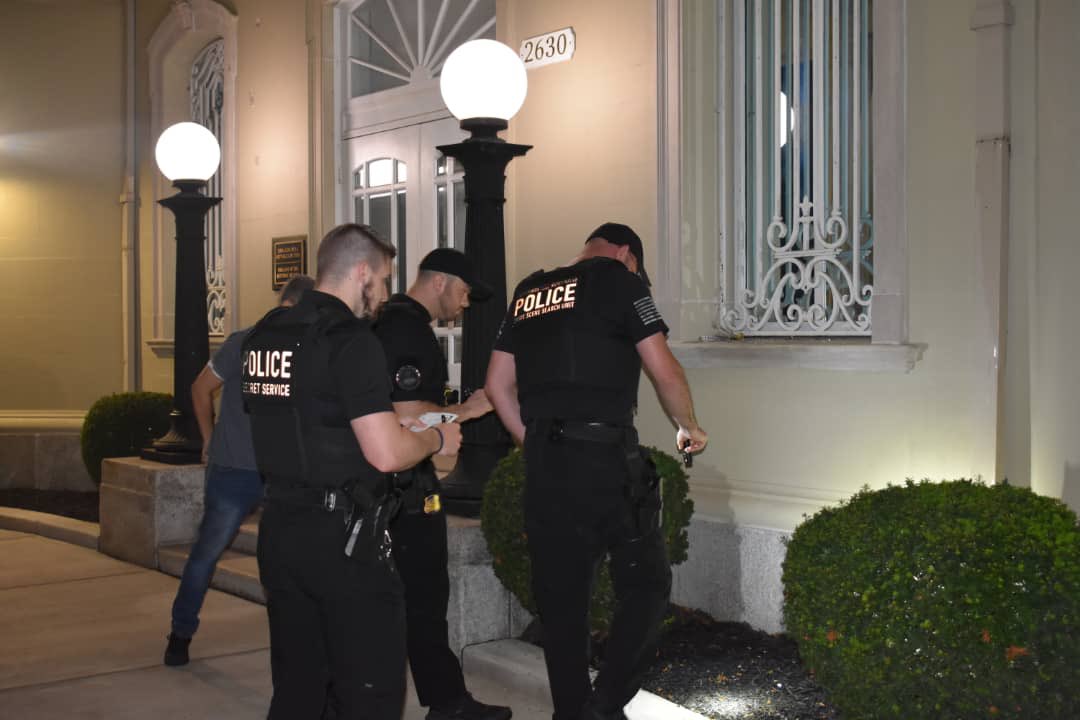 Cuban Foreign Minister Bruno Rodríguez on Monday, Sept. 25, indicated on social media that late the previous day, an attacker threw two Molotov cocktails at Cuba's embassy building in Washington, D.C. Referring to "at least one Molotov cocktail," an AP report indicated no one was injured and no damage occurred. It also stated that "U.S. law enforcement officials were investigating."
Condemnation of the attacks quickly emerged in the United States from the Puentes de Amor (Bridges of Love) group, the People's Forum in New York, Medea Benjamin, co-founder of CODEPINK, and the Washington, D.C., chapter of the Communist Party USA. The governments of Mexico and Venezuela joined in denouncing the attack.
The National Network on Cuba issued a call for a protest demonstration in front of the Cuban Embassy at 5 p.m. on Sept. 25.
Within hours, Cuban President Miguel Díaz-Canel "expressed his firm condemnation of the act, attributing it to hate and underlining the possible consequences if forceful measures are not taken to deal with these acts of terrorism," according to Cubadebate.cu.
Outrage at the attack recalls national and global abhorrence to the assault rifle attack on Cuba's embassy that took place on April 30, 2020, which caused much damage.
The 42-year-old suspect Alexander Alazo, a 42-year-old immigrant from Cuba, was arrested, imprisoned, and, three months later, indicted by a federal grand jury on multiple charges relating to the attack. An internet search reveals no subsequent disposition of Alazo's case.
Such incidents in Washington understandably are of the utmost concern to Cubans. Their experience in joining their country's diplomatic missions abroad has too often put them in the way of U.S.-inspired terror attacks against their government.
Hostile parties used "petrol bombs" in an attack on Cuba's embassy in Paris on July 27, 2021. As of 2020, "various Cuba representatives located abroad" between 1959 and 2018 experienced 581 incidents, leading to 365 people being killed and 721 wounded, according to Cuba's Foreign Ministry. This toll includes non-Cubans associated with the diplomatic facilities.
The timing of the September 25 attack may relate to recent developments in U.S.-Cuban relations. One in particular was the high-profile visit to New York of Díaz-Canel, who addressed the United Nations General Assembly. He was speaking for the G77+China bloc of nations, which he currently serves as chairperson, and for his own country.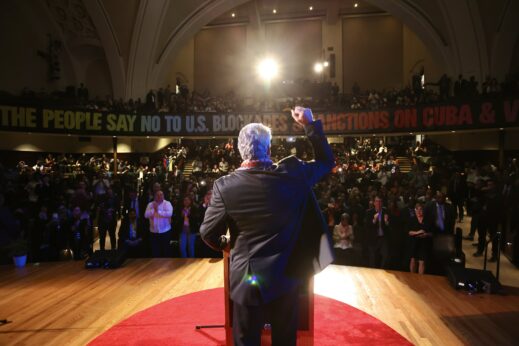 While in New York, Díaz-Canel also attended a solidarity event on behalf of Cuba and Venezuela, met with Cubans living in the U.S., talked with New Yorkers on the street, visited Harlem to honor Malcolm X, appeared at a gathering at the People's Forum, and joined Catholic leaders to remember Cuban independence leader Father Félix Varela.
Some activists say the hatred on display with the attack on the Cuban embassy may represent a twisted attempt to counter any assumption that Cuba is on the side of decency, solidarity, and peace in a troubled world. What with the Cuban president's visit to New York, people in the U.S., reasonably enough, may have latched onto that idea.
Others speculate the attack is a signal that no let-up in counter-revolutionary maneuvering was likely in the United States, despite the federal prosecution and political opprobrium now aimed at Bob Menendez. The Democratic New Jersey Senator, an anti-Cuba heavy-hitter, faces charges of massive bribery and corruption.