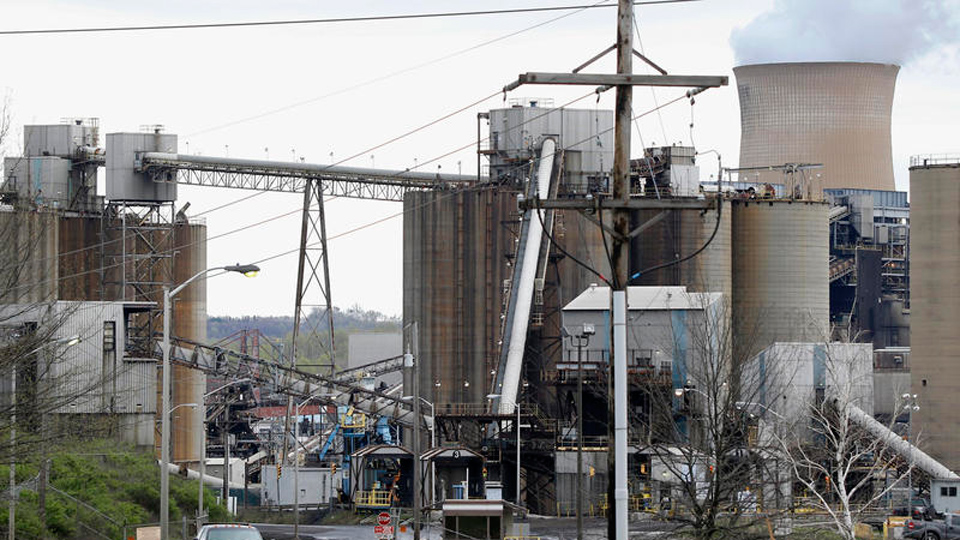 BALTIMORE, Md. — Maryland dropped the other shoe on Trump administration EPA chief Scott Pruitt, who was known when Oklahoma's attorney general for suing the agency to stop enforcing anti-pollution rules. Now the Old Line State is suing him for failing to enforce air quality standards.
Having warned Pruitt, the Environmental Protection Agency administrator, more than two months ago that the state would go to federal court in Baltimore unless he started following the law – and having gotten no reply at all – state Attorney General Brian Frosh filed the case on September 27.
And Frosh, a Democrat, did so with the full agreement of Republican Gov. Larry Hogan.
"Maryland has made significant progress in improving our air quality in recent years, and that progress is in jeopardy due to a lack of action by the EPA that dates back to the previous administration," Hogan said in a statement announcing the lawsuit. But the suit also makes clear the bulk of the inaction has come under the Trump administration.
"The law requires EPA to take action against the states and the power plants" whose pollution leaves Maryland violating federal air quality standards, Frosh said. "I think we win this one."
Maryland's court papers report upwind pollution from 36 coal-fired power plants in five states – West Virginia, Kentucky, Indiana, Pennsylvania and Ohio. The situation leaves Maryland violating nitrogen oxide (NOx) pollution standards in three areas around Baltimore and Washington. That's despite Maryland's own best efforts since 2005 to cut the NOx, which causes ozone, smog and air quality alerts.
The court papers say the out-of-state power plants account for 70 percent of the NOx over Maryland. They also say EPA has the power to force the other states to act, but hasn't.
A "good neighbor" section of federal environmental law requires the EPA to hold a public hearing on such cases within 60 days of receiving a state's complaint, and to act on it within 120 days by – if it finds the neighbors guilty – ordering them to use the best available pollution control technology on their power plants to stop the pollution.
The five states didn't do that, and EPA hasn't ordered them to do so. Maryland's suit demands the court order the EPA to hold the legally required hearing within 60 days and decide within 120, as the law mandates.
"My office has filed suit because the EPA and Administrator Pruitt have failed to stop these violations, ignoring our request to require those power plants to comply with the Clean Air Act," Frosh said in a statement. "This federal law is supposed to protect everyone against the harm of breathing polluted air, so the federal government must ensure that power plants everywhere be held accountable."
Maryland first complained last November, but on January 3, the suit notes, EPA gave itself six months of extra time to respond. It missed that deadline, too, and Maryland warned EPA, by registered letter, on July 20, that it would sue.
Now it did.
Maryland's suit directly contrasts with the frequent times Pruitt, then Oklahoma's GOP attorney general, sued EPA for enforcing anti-pollution rules, especially against the state's dominant oil and gas industry. News reports later revealed industry lobbyists collaborated with Pruitt in drawing up those cases.
Environmentalists applauded Maryland's suit. Pruitt's "refusal to do his duty and enforce America's clean air laws is putting the lives and health of millions of Marylanders and people throughout the region at risk," Environmental Defense Fund senior attorney Graham McCahan said in a statement on its website. Local environmentalists said they might soon sue Pruitt, for the same reasons, too.