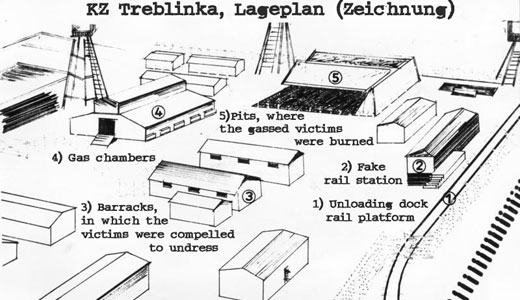 On this date in 1943, prisoners at the Treblinka extermination camp in German-occupied Poland rebelled against Nazi guards.
The rebels, members of the camp's work unit, poured kerosene on all the buildings in the camp, and set them on fire, killing a number of Nazi guards. Unfortunately, prisoners also perished in the flames.
The camp had about 1,500 prisoners and, of them, about 600 were able to escape. While mystery shrouds the events following the rebellion and subsequent escape, at least 40 of the prisoners who fled are known to have survived until after the war ended.
A year later, the camp was closed and the remaining prisoners were shot.
Photo: Wikipedia