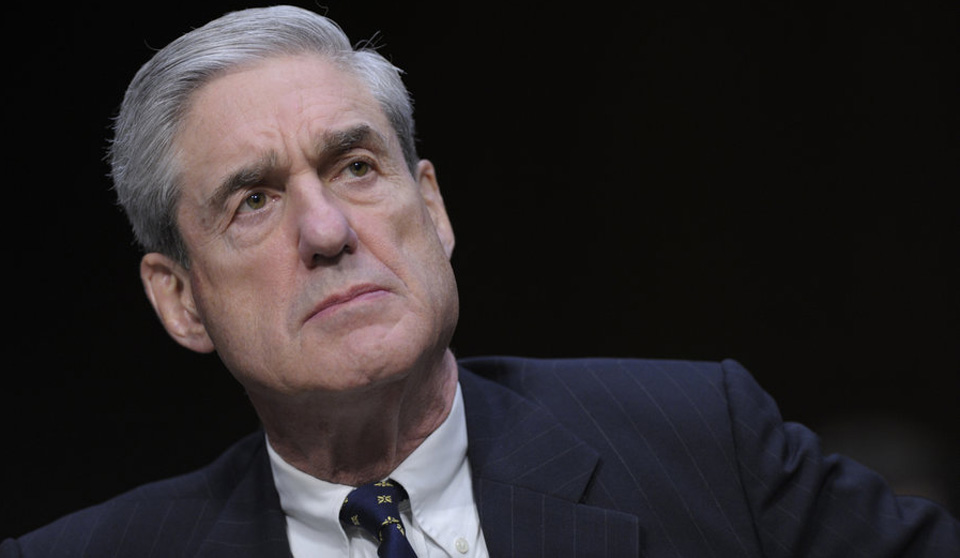 Robert Mueller, the special counsel investigating Russia's role in the 2016 elections is rapidly expanding the scope of his investigation, according to numerous reports in the press.
As of yesterday the investigation included examination of the role of Trump and his subordinates in possible collusion with Russians interfering in the  2016 elections,  and the president's role in criminal obstruction of justice. Yesterday new reports were that the role of the Trump family and its assciates in money laundering have been added to the list of investigations.
Trump actually confirmed the reports that he personally is the target of a criminal obstruction of justice probe through extensive tweets yesterday and today. In one of those tweets he said that he was being investigated for obstruction because the investigators could not prove that he had colluded with Russians on the election. He chided investigators for not filing charges against Hillary Clinton last year who he claimed took a hammer to her cellphone and "bleached" her hard drives.
Reports that Trump is being looked at for criminal obstruction of justice first surfaced yesterday.
Including Trump's conduct in the investigation marked a major shift in the work of the investigators, and certainly a shift from what the FBI has been focused on  for months, Russian interference in the 2016 elections and whether or not Trump operatives colluded with them.
The new reports say money laundering probes by Mueller involve Paul Manaforte, Trump's former campaign manager, Jared Kushner, his son-in-law and Michael Flynn, Trump's fired national security adviser.
Trump is said in  a recent AP report to have received private assurances from then-FBI Director James Comey starting in January that he was not personally under investigation. Officials say that changed soon after Comey was fired.
Five different sources, U.S. officials who spoke on condition of anonymity because they were not authorized to discuss the matter publicly, said Daniel Coats, the current director of national intelligence; Adm. Mike Rogers, head of the National Security Agency; and Rogers' recently departed deputy, Richard Ledgett, agreed to be interviewed by Mueller's investigators as early as this week. Rogers and Coats refused to answer many of the questions they received from Senators investigating this matter last week.