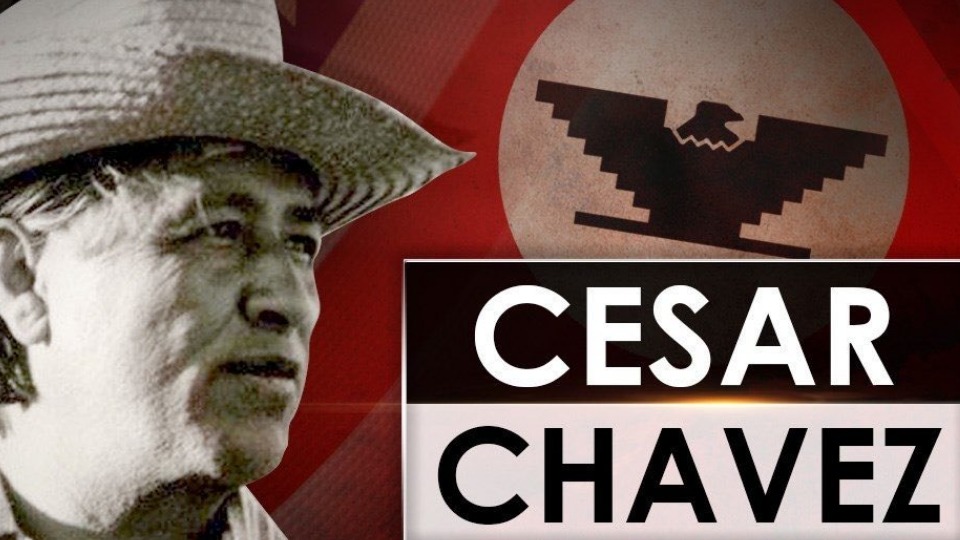 This year, instead of the usual march and rally, the Arizona César E. Chávez Coalition hosted a vigil, in honor of labor's brothers and sisters lost in the COVID-19 pandemic. The event, which took place on March 31st, the birthday of labor leader César Chávez, honored and recognized the fight for farmworkers' rights and the continued fight for all workers' rights. The event was held at Rudy Garcia Park, named after copper miner Rudy Garcia, a leader in the Steelworkers union.
Eva Dong, Sunnyside School Board member and Jobs with Justice activist, opened the vigil with a moment of silence to honor the dead and a reminder that attendees were also honoring all the frontline workers in schools, healthcare, and other jobs—working people who risked their health to serve our community.
The event then began with a traditional blessing by Danza Xochipilli Centeotl. A large altar had been erected in memory of Chávez and those who lost their lives due to COVID-19 or other causes during the pandemic. People were asked to bring photos of their lost loved ones to add. The largest and most notable pictures were of Chávez, beloved Pima County supervisor Richard Elias, and Tucson activist and Communist Party leader Jon Miles.
Before introducing the speakers, MC Anakarina Rodriguez reminded the gathering that Chávez was Arizona-born and that he is remembered as both a labor organizer and a civil rights activist.
Ruben Reyes, representing Congressman Raúl Grijalva, who was detained in Washington, expressed the need to step up the struggle against the anti-woman, anti-labor, anti-immigrant, and anti-voter laws pouring out of state legislatures, school boards, and other right-wing bodies.
"César Chávez taught us how to fight them in an organized way," he said, adding, "We also need to hold our friends in office accountable."
Tucson Mayor Regina Romero, herself a daughter of immigrant farm workers, spoke of Dolores Huerta, who was a co-founder with Chávez of the United Farm Workers. She said that Huerta, who will turn 92 on April 10th, explained that she keeps going by looking at how things were back before the union started organizing and then looking forward at what we still need to accomplish.
Fred Yamashita, Executive Director of the Arizona AFL-CIO, spoke of how Chávez paved the way for much of labor's work in Arizona. He explained: "Decades after his passing, César's legacy is still alive and well. From the infrastructure of Arizona's largest unions to the organizing tactics of the burgeoning Starbucks Workers United movement, these bottom-up, worker-led organizations are a direct reflection of the grassroots movement César Chávez built."
Yamashita went on to lament the long road still ahead for farm workers seeking fair and equitable treatment. Farm workers are still exposed to harmful pesticides, with horrendous effects, have been denied sufficient PPE and healthcare during the pandemic, and are expected to endure the consequences of increased heat stress and smoke from wildfires brought on by climate change.
Worse yet, he pointed out that more than half of farm workers are children. "There is still so much to do, we cannot, we will not stop!" he concluded.