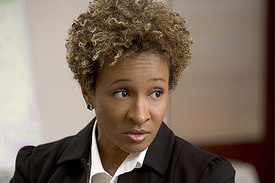 Comedian Wanda Sykes pulled no punches as she skewered extremist right-wing talk show host Rush Limbaugh at the White House Correspondents' Dinner — accusing him of treason for saying he wants President Barack Obama to fail.
Watch the video condemned by rabid right-wingers across the nation.
Tell us — was she funny — or not funny. More than a few viewers — LMAO.