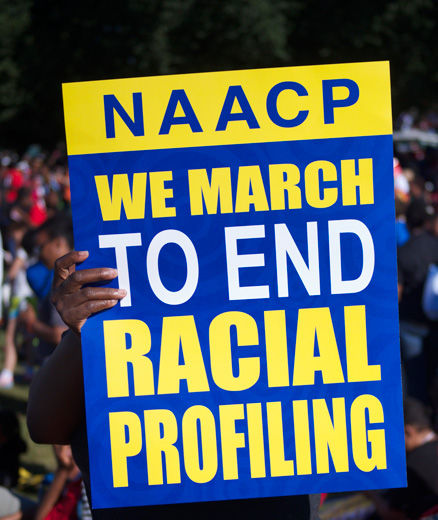 SHEPHERDSTOWN, W.Va. – At a news conference called May 16, the NAACP of Jefferson and Berkeley counties in West Virginia has called for a federal investigation into the killing of Wayne Jones, a 35-year-old African American hospital worker, by five Martinsburg, W.Va., police officers in March 2013.
George Rutherford, president of the Jefferson County NAACP, and Rev. Vernon Cartwright, president of the Berkeley County NAACP, told reporters at a May 16 news conference that Jones. a worker at Winchester Memorial Hospital who was in town taking care of his mother, was walking alone, breaking no law, when first one, and then five, police officers surrounded him, tasered him twice and then shot him 23 times, including eight times in the back. The police officers are all white. They charged that Jones was in possession of a pen knife. However, Rutherford observed that recently a white man armed with a large sword assaulted the town police office, but was disarmed without injury.
The original police report gave a very sketchy account of the incident, failing to answer three key questions: 1) Why was Jones arrested? 2) Why was he shot? and 3) Why was he shot 23 times?
The officers were initially suspended pending an investigation by the West Virginia state police, but all five have been reinstated. A county grand jury has exonerated the officers. Yet no further explanation satisfactory to Jones' family, or to the local African American community, has been forthcoming. "There has been a wall of silence from the mayor of Martinsburg, the district attorney, the church community," said James Tolbert, president emeritus of the Jefferson County NAACP.
Jones' family, and the NAACP in the Eastern Panhandle of West Virginia expressed the view that all efforts to find the truth through local courts and officials have been blocked. They said they have no recourse but to appeal to the federal government, and the President, for help.
Rutherford called on U.S. Attorney General Eric Holder and the West Virginia U.S. attorney to intervene and convene a federal grand jury to find the facts, and to calm rising fears that there may be a murderous, racist clique in the Martinsburg Police Department that has enough pull to enable a cover-up. There may be other explanations: poor training, panic, unreported actions by the deceased, and more, he noted.
"But the truth must come out," said Rutherford. "Please call or write President Obama and Attorney General Holder to seek the truth, and justice, for Wayne Jones."
Rutherford and Cartwright also called on state legislators and Gov. Earl Ray Tomblin to enact provisions for a citizen police review board, as has been recently done in Wisconsin, to insure that investigations of clearly questionable uses of force and violence are free from the taint of potentially compromised local grand juries or police departments.
Photo: At the 50th anniversary March on Washington. Jamelle Bouie. CC BY NC ND 2.0