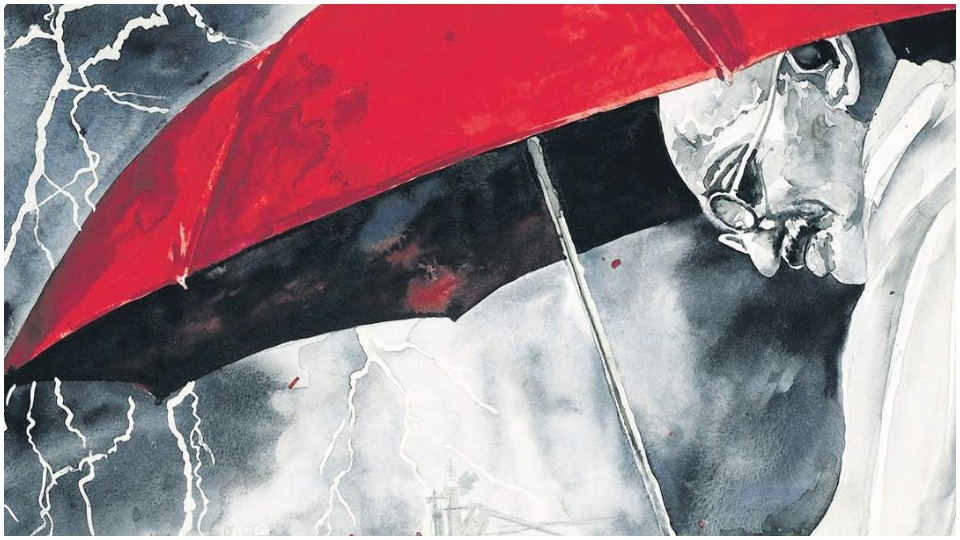 Bóthar na Saoirse (Road to Freedom) Walk with Gandhi is a beautiful book to commemorate the 150th anniversary of Mohandas Karamchand Gandhi's birth on October 2, 1869. The book is a collection of haiga, a style of Japanese painting often accompanied by a haiku poem. The artists are the watercolorist Masood Hussain, from Kashmir, and the Irish poet and haikuist Gabriel Rosenstock. Hussain's exquisite watercolors are a re-interpretation of historical photographs taken of Gandhi. Rosenstock's haiku are in Irish and English. This is significant, as one of the main themes of the book is colonialism and Gandhi's awareness and opposition to it, including the colonizing function of language.
colder than all the prisons
you've been thrown into…
Downing Street railings
In addition to the amazing interplay of the two art forms, the book is interspersed with fascinating insights into Gandhi's life and philosophy. These reveal that the book is designed to make Gandhi accessible for the younger generation. They invite readers to consider historical events, forms of protest, the effects of colonialism, and relate them to the present.
The information put together for the readers is not designed to turn Gandhi into a saint. It relates aspects that surprise us, for example, that "He achieved much for the status of his fellow Indians in South Africa…but native Africans—such as Zulus—do not hero-worship Gandhi today. Au contraire! Gandhi took the side of the British in the Zulu uprising of 1906."
It was in South Africa that Gandhi's journey began when he was thrown off a train for sitting in a "whites only" carriage. This awakening was the beginning of his lifelong quest for freedom and justice. Nelson Mandela said about him later, in India: "You gave us Mohandas; we returned him to you as Mahatma." Many of the tactics Gandhi first used in South Africa, he employed again in India.
Back in India, in 1915, his friend the poet Rabindranath Tagore gave him the name title "Mahatma," Great Soul, a name Gandhi never warmed to: It deified him in some way. Tagore makes several appearances in this book. One of these connects him to the Irish anti-colonial struggle: Pádraig Pearse was in correspondence with Tagore, whose play The Post Office had its world premiere at Dublin's Abbey Theatre in 1913.
Bóthar na Saoirse explores many facets of Gandhi's life. For the younger readers it could well be a first introduction to exploring ideas of colonialism. For example, the following haiku echoes Frantz Fanon's book The Wretched of the Earth:
are there hats enough
to go round…
the wretched of the earth
In the following haiku, Rosenstock gently hints at India's own discrimination of the "Untouchables," not without a reminder that "many societies have their own forms of class discrimination, snobbishness, and exclusiveness, often based on dress, accent, schooling, money, property, and other outer distinctive markings."
a hand
like any other hand…
the untouchables
A fascinating insight Rosenstock provides in this book is linguistic links between Irish and Indian languages. Readers discover that the "Irish word for a cow is bó and the Sanskrit is go…. The Celtic name Bovinda (White Cow) is the same as Govinda, another name for the Indian deity Krishna. A little clue to the cradle of Indo-European civilization!"
This book is a gem. It is a gleaming, wonderfully enriching pleasure in terms of aesthetic appreciation and engaging the mind. It quotes many people on the significance of Gandhi's philosophy of non-violence, such as Albert Einstein's: "I believe that Gandhi's views were the most enlightened of all the political men in our time. We should strive to do things in his spirit: not to use violence in fighting for our cause, but by non-participation in anything you believe is evil."
To finish with a quote from Gandhi himself, one that struck a particular chord with me: "Poverty is the worst form of violence."
Walk with Gandhi, Bóthar na Saoirse
By Gabriel Rosenstock (author) and Masood Hussain (illustrator)
Published by Gandhi 150 Ireland, October 2019
Paperback: ISBN 978-1-9162254-0-4
Hardback: ISBN 978-1-9162254-2-8
Ebook: ISBN 978-1-9162254 -1-1
Like free stuff? So do we. Here at People's World, we believe strongly in the mission of keeping the labor and democratic movements informed so they are prepared for the struggle. But we need your help. While our content is free for readers (something we are proud of) it takes money — a lot of it — to produce and cover the stories you see in our pages. Only you, our readers and supporters, can keep us going. Only you can make sure we keep the news that matters free of paywalls and advertisements. If you enjoy reading People's World and the stories we bring you, support our work by becoming a $5 monthly sustainer today.