2019 ILCA PW Winner, SECOND PLACE WRITING Best News Story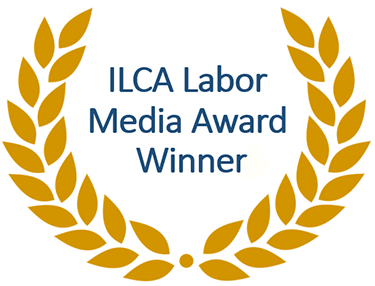 WASHINGTON, D.C.—On Tuesday, June 12, Sen. Elizabeth Warren, D-Mass., and Rep. Elijah E. Cummings, D-Md., convened a forum at the U.S. Capitol to examine poverty in America. Panelists included the Rev. Dr. William J. Barber, II, co-chair of the Poor People's Campaign, and individuals who shared their personal stories about poverty and economic injustice. Their aim, as Barber made clear in his presentation, was not to get applause, but to make the nation weep at the crisis of poverty in one of the richest countries in the world.
The panel focused on the fact that close to 140 million people living in the United States are either poor or low-income and discussed what must be done to change this.
Also in attendance at the forum were Sen. Patty Murray, D-Wash., Sen. Bernie Sanders, I-Vt., Sen. Cory Booker, D-N.J., Rep. Barbara Lee, D-Calif., and Rep. Joe Kennedy III, D-Mass.
Opening the hearing, Warren noted that fifty years ago, "Dr. Martin Luther King said America is at a crossroads…. Fifty years later America's progress remains at a crossroads." Proclaiming that the safety net of the United States has a hole in it the size of a "dump truck," Warren explained, "Half of Americans don't have retirement money. We are in an economic crisis. This government works really well for the rich and the powerful."
Noting that the Poor People's Campaign is the "tip of the spear" in the fight against this economic crisis, she said, "We are here to respond to that call," in reference to the campaign's call for members of Congress and the government to listen to the organization's demands.
Cummings explained that "even as the stock market soars [in the United States] we still see an epidemic [of poverty]." He went on to say that "Trump's tax cuts are for millionaires, and are hurting working families." Cummings continued, "Trump wants to go back to before [progress was made]…. We can adopt positive policies."
Rev. Dr. Liz Theoharis, co-chair of the Poor People's Campaign, was set to speak at the hearing, but was detained the day before while praying on the U.S. Supreme Court steps after the Husted decision, which upheld voter suppression in Ohio. She and nine other members of the Poor People's Campaign, including Rev. Grayland Hagler, Rev. Jimmie Hawkins, and Rev. William Lamar IV, were still in jail at the time of the forum.
Theoharis sent a statement to be read in her stead. It noted that "very few talk about poverty as a sin…. Jesus isn't condoning poverty, he's reminding us that God hates poverty.… For anyone who claims to be a person of faith, this is our call. By listening to us, you have become moral witnesses. Poverty is political."
Barber explained that for the past four weeks, over 3,000 Americans have engaged in the Poor People's Campaign. "This campaign is not a commemoration of what happened fifty years ago. It is a launching," he said. "We really don't tell the full story of what is going on in America." Referencing the two parties of Democrats and Republicans, he noted that both have had issues even saying the word "poor."
"Poverty, systemic racism, and militarism is not talked about morally," Barber said. "We have allowed political extremists to pit Black, brown, and poor whites against each other…. Racism is not just Roseanne or words. Racism is works and policies," he proclaimed. Citing that nearly 140 million people live in poverty, including 38 million poor children, 60 percent of African Americans, and 67 million poor white people, the reverend declared, "We have to mend the flaw of poverty. We won't be silent anymore."
Other panelists gave their testimony of living in poverty. Pamela Sue Rush, a 48-year-old mother of two from Lowndes County, Alabama, explained how her mobile home does not have access to county sanitation services. Breaking down in tears during her speech, she stated how she and her daughter live in poverty because they can't afford better. Barber also noted that Pamela was the victim of predatory lending, and because she owed over $120,000 for a loan on a house, she couldn't afford to move to better living conditions.
Vanessa Nosie, from the Apache Stronghold in Oak Flat, Ariz., whose sacred land was acquired by a mining company, spoke to how poverty and bad policies affect the Indigenous community. Christopher Olive, a formerly homeless, 27-year-old military veteran from Grays Harbor County, Wash., explained how there is a criminalization of the poor happening where he lives, and around the country.
Amy Jo Hutchinson, a single mother, and an organizer with the West Virginia Healthy Kids and Families Coalition, noted, "We shouldn't have to give so much of ourselves in order to have good quality of life." Nic Smith, a Roanoke, Virginia, Waffle House worker and organizer with the Fight for $15, explained that "Coal jobs disappeared and were replaced with chronic poverty and ecological devastation." Smith also noted that anti-union legislation, such as Right to Work, was harmful to workers.
Barber explained that by government officials joining their political power with the people power of the campaign, change could happen, and that the campaign was currently working on a budget of what it would take to help those in poverty.
Warren summarized the hearing by highlighting that the note she made during the testimonies was, "Do not waste my pain," in regard to the poor who spoke on the panel. Warren proclaimed that poverty and economic justice were a moral issue "first, last, and all of the in-between."
A list of all the demands of the Poor People's Campaign can be found here.
A full video of the hearing can be found here.
Like free stuff? So do we. Here at People's World, we believe strongly in the mission of keeping the labor and democratic movements informed so they are prepared for the struggle. But we need your help. While our content is free for readers (something we are proud of) it takes money — a lot of it — to produce and cover the stories you see in our pages. Only you, our readers and supporters, can keep us going. Only you can make sure we keep the news that matters free of paywalls and advertisements. If you enjoy reading People's World and the stories we bring you, support our work by becoming a $5 monthly sustainer today.