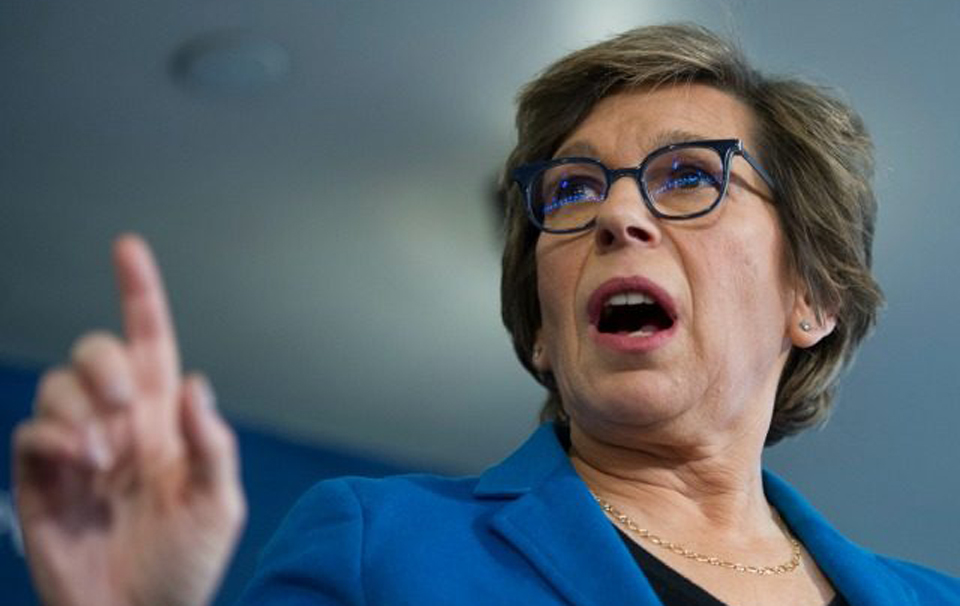 RICHMOND, Va.—What a difference an election makes. When it comes to workers' rights, Virginia (yes) and Florida (no) proved that in the first week of March.
In the Old Dominion, lawmakers put finishing touches on HB582, to let local public workers—teachers, Fire Fighters, sanitation workers, nurses and others—collectively bargain with local governments over wages and working conditions. It doesn't cover university teachers, though.
Teachers unions cheered the win, which occurred only because Democrats controlled the Virginia legislature for the first time in a quarter of a century, and the governorship as well. Almost all the new Democrats elected last November were female, progressive and pro-union.
Democratic Gov. Ralph Northam has 30 days to sign the measure, which cleared the legislature on March 7. Northam has been pro-business on some workers' rights measures—he wants to keep Virginia a right-to-work state, for example—but not all.
The story is vastly different in the Florida state capital of Tallahassee, where the gerrymandered GOP-dominated State House passed yet another anti-worker bill, sending it to the GOP-dominated State Senate and ultimately to the right-wing GOP governor.
Florida HB1, proposed by virulently anti-union Rep. James Grant, R-Hillsborough, would let employers decide whether public workers could join unions, the Florida AFL-CIO said. The House vote was 63-52, with all 44 Democrats and eight Republicans opposing it.
There was a lot to cheer about in the Virginia state capital of Richmond.
"All workers deserve a voice at work and the right to negotiate with their employers for better working conditions," AFT President Randi Weingarten said after lawmakers in Richmond OKd the measure. "This legislation represents a historic first step in the commonwealth and gets us closer to ensuring all public sector workers in the country have a voice."
She also noted 63% of Virginia voters supported public workers' collective bargaining rights. "They recognize, as we do, that when the people who are closest to delivering services to the public have a seat at the bargaining table, the entire community benefits," she added.
"While we celebrate today, we know more must be done, and we will not stop until the laws of the commonwealth reflect the will of the people for every single one of its workers, including those in higher education," Weingarten concluded.
Assuming Northam signs the measure, Norfolk Federation of Teachers President Thomas Calhoun promised to "bargain for resources" schools need. "With a voice at work, educators can negotiate for better services for our kids, which helps the entire community."
"Collective bargaining enables teachers to advocate for adequate staffing so their students get the resources they need to learn," Calhoun continued. "It allows nurses to come together for overtime protections so their patients are safe under their care, and it gives public employees the ability to negotiate rules for safer workspaces."
Virginia's kids may need more funds to help them. A past report by the other large teachers union, the National Education Association, put the Old Dominion 26th in the U.S.—right in the middle of the pack—in per-pupil education spending, among the states.
"This bill proves elections matter," Fairfax County Federation of Teachers President Tina Williams said. "When we elect lawmakers who share our values and who believe in uplifting workers, we get legislation that gives people a hand up and a path to the middle class."
That's not the case in Florida.
Grant equated unions to domestic violence. Without evidence, he alleged unions would physically retaliate against workers who opt out of paying dues. His bill "would require public employees who want to join a union to sign a membership authorization form and for employers to verify the employee's intent before any union dues can be collected for membership purposes," the state fed said. The key word there is "before."
"It would also require employees to reauthorize their membership with the union annually and require the union to terminate membership for a member upon request instead of during a pre-determined opt-out period."
At the committee hearing on HB1, union members angrily protested Grant's scheme, and were especially upset by the provision—which the state fed said was dreamed up by "an out-of-state billionaire-backed think tank"—to bar dues deduction until "the employer confirms with the employee, electronically or by other means, that he or she authorized the deduction of dues and uniform assessments."
The think tank was later identified as the Michigan-based Mackinac Center for Public Policy, one of many outfits funded by the secret corporate cabal, the American Legislative Exchange Council.
"Not only does this give the boss time to stall potentially leaving large gaps in a workforce's membership, but it also allows the boss to pressure union members into opting out of the union," the Florida AFL-CIO added.
"Our public sector workers will have an indeterminate period of confusion and fear as they wait for their employer to verify their membership. There is no time frame or penalty for employers in the bill. Public sector workers understand their right to work," as Florida, the fed noted, is a right-to-work state. "This language is intended to tip the scales against membership."