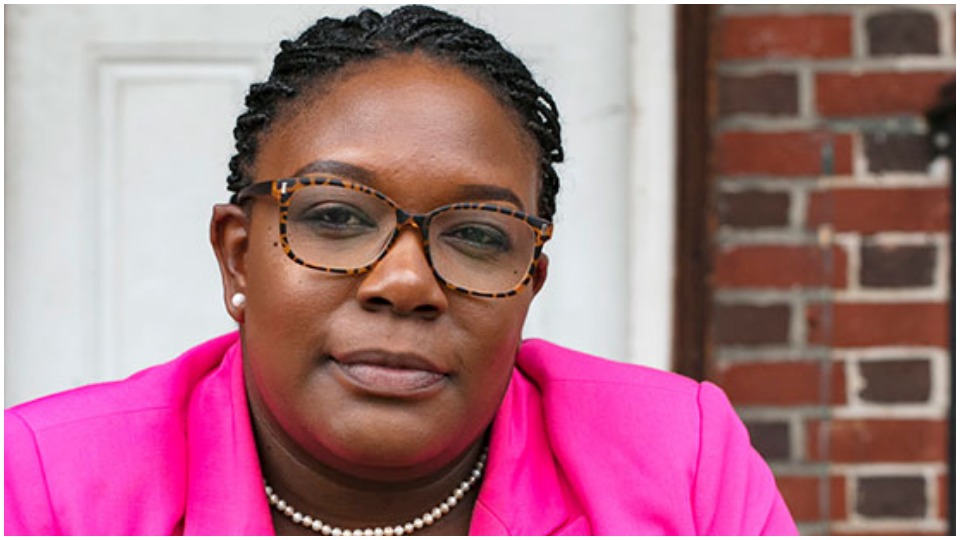 PHILADELPHIA—Combining community organizing with plenty of grass-roots door-knocking and small contributions from voters, not big money from business, Working Families Party candidate Kendra Brooks won an at-large seat on the Philadelphia City Council.
Brooks finished sixth among the hopefuls for the seven at-large seats up on Election Day. Under terms of the city charter, each party can run only a maximum of five people for those city-wide seats, ensuring non-majority party candidates win the other two.
For a century, Philly voters have elected five Democrats and two Republicans to those at-large seats. Now it's five Democrats, Brooks and Republican David Oh. The other WFP city council hopeful finished ninth out of the 15 candidates.
On its website, WFP hailed Brooks's win, noted her breakthrough and stated she's one of many winning local WFP candidates.
Brooks is one of several African Americans on the incoming city council. Her platform includes raising the city minimum wage to $15 an hour and ending the city's 10-year tax abatement for developers. She also wants to reform the city criminal justice system.
The trend towards voting for challengers is so troubling to the powers-that-be that the Philly Democratic chairman threatened to toss out of the party any officeholder or central committee member who didn't back the whole party slate.
He might not be able to follow through. Sen. Elizabeth Warren, D-Mass., a leading presidential hopeful, endorsed Brooks. And one of the five Democratic winners, incumbent Helen Gym, gave $100 to Brooks – and Gym, an Asian-American, led the at-large field.
Brooks' election also continues a grass-roots trend. In Philadelphia, reform candidate Larry Krasner won the district attorney's seat in 2017 and then, in 2018, three Democratic Socialist women – one from Philly and two from Pittsburgh – won Pennsylvania legislative seats. The three helped flip the state House, too.
They're also following in the footsteps of other progressive, pro-worker challengers nationwide who won state and federal legislative seats in 2017-18. State Rep. Danica Roem (D), the first transgender person in the Virginia legislature, easily won re-election this year. Virginia voters also re-elected Democratic Socialist Lee Carter to the legislature.
U.S. Reps. Alexandria Ocasio-Cortez of New York and Rashida Tlaib of Michigan, also Democratic Socialists, beat the party establishment to win their congressional seats last year. And on Nov. 5, Philadelphia's largest suburban area, Delaware County, once home of a GOP machine called "The War Board," saw a complete Democratic sweep of insurgents, including all five county council seats.
For Brooks, money helped, too. Her fundraising took off after the Netroots Nation conference in Philadelphia in summer 2019, and she outraised all the Republicans. Two-thirds of her $147,000 in donations came from small-dollar donors of $50 or less. Brooks also energized troops of fellow volunteer organizers to go door-to-door for her citywide.