East Germany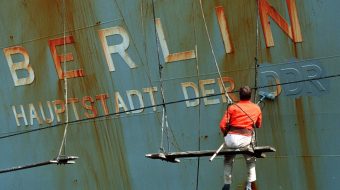 May 3, 2021
The original euphoria when the Berlin Wall came down gave way to protests and anger as predatory capitalists made life miserable for millions of East Germans.
Read more
January 15, 2021
The World Federation of Democratic Youth, a pro-Communist network of student and young people's organizations based in Prague, published World Student News, a magazine gently trying to promote peaceful coexistence and socialist politics. The magazine carried...
Read more
October 16, 2020
Deltev Rohwedder was responsible for selling off the GDR's public industries. His 1991 assassination still leaves behind unanswered questions about the West's takeover of socialist East Germany.
Read more