Idaho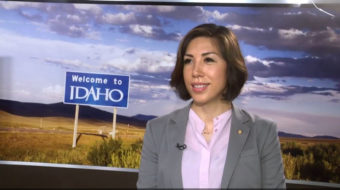 May 22, 2018
Five months ago, few outside Northern Idaho or tribal circles knew Paulette Jordan. Today, she's the fresh face of a tidal wave.
Read more
October 2, 2013
The government shutdown halted a search for a missing Boise hiker as park staff were forced to stop searching and go home.
Read more
August 20, 2013
The 104,000-acre Beaver Creek wildfire has been appropriately described as a "beast." What most of the media is not reporting is the disaster's tie to climate change.
Read more