New Haven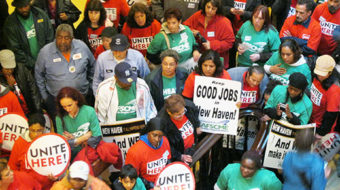 October 8, 2010
Over 200 municipal workers marched and rallied at City Hall Tuesday to protest proposed privatization of school custodial services.
Read more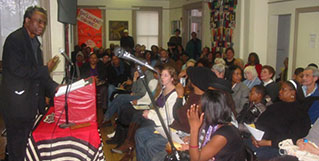 March 8, 2010
The need for affirmative action to achieve fairness and equality for everyone, and to address the economic crisis, won support last weekend at Conneticut African American History Month events.
Read more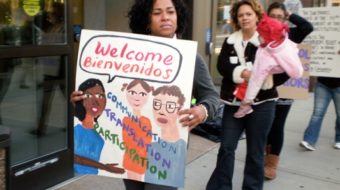 October 25, 2009
Parents in New Haven, Conn., tell the school board it must provide translators at parent orientation meetings, raising the issue of language and equal education access.
Read more