Nigeria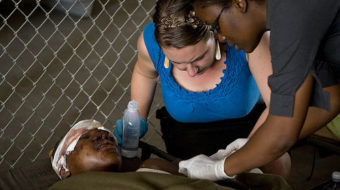 February 8, 2010
News clips from Cuba, Haiti, Bolivia, Switzerland, Nigeria, China, Turkey.
Read more
December 5, 2009
In Poland, flaunting a red star or a Che Guevara tee shirt could lead to fines or two years in prison.
Read more
March 27, 2009
Despite last Friday's bloody attack on their secretariat by suspected hoodlums, members of the Maritime Workers Union of Nigeria (MWUN), will tomorrow hold their national delegates conference to elect a new set of officials to run...
Read more