Obituary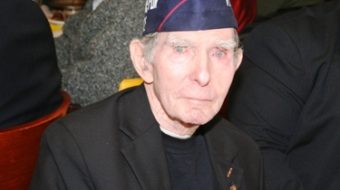 October 22, 2009
Lawrence "Mac" McGurty passed away Oct. 9 at the age of 93. His life encompassed the major events and movements of the last century, many that he participated in as an activist rather than an observer.
Read more
October 7, 2005
Harry Gaynor, a longtime fighter for peace and justice, died in Chicago on Aug. 19 of heart failure. He was 90. Born in 1914 in Brooklyn, N.Y., of Ukrainian Jewish immigrants, Gaynor's family moved to Chicago...
Read more
August 9, 2002
In Chicago the month of August is a special time for the residents of the South Side. Every year on the second Saturday of that month the community celebrates its past, its present and its future...
Read more