Poverty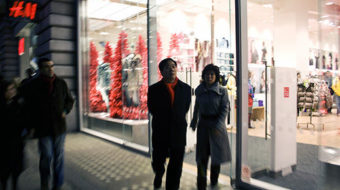 January 12, 2010
Accused of deliberately destroying unsold winter clothing, including gloves and overcoats, instead of using them to clothe the homeless and poor, two New York City retailers, H&M and Wal-Mart have beat hasty retreats in recent days.
Read more
October 31, 2009
On California's north coast, the sea used to provide many a worker and family a decent living - but no longer.
Read more
April 26, 2002
SAN FRANCISCO – In the largest peace demonstration the Bay Area has seen in many years, more than 35,000 people from all nationalities and political persuasions rallied and marched April 20 for an end to the...
Read more