Vietnam
May 31, 2010
Today, I will again lift a pint of ale in memory of my three friends and their comrades who died in Vietnam, without honoring the aggressive and unjust war.
Read more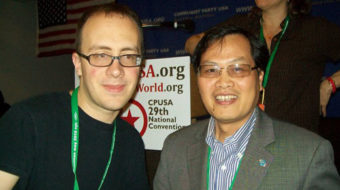 May 25, 2010
Many still struggle with the scars of the war in Vietnam, 35 years later.
Read more
March 10, 2010
UXO stands for Unexploded Ordinance - bombs dropped from the air or land mines placed in the earth - that remain dormant, often for decades, until touched off by contact or by heat.
Read more