Women's History Month
February 25, 2009
History, mysteries, novels, even vampires — some recommendations from our readers and staff.
Read more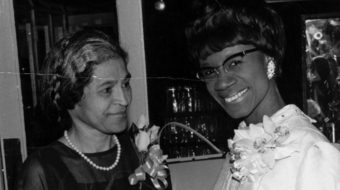 January 28, 2005
1972 was an extraordinary year. Richard Nixon was president, running for his second, ill-fated term. The voting age had just changed from 21 to 18, and millions of new voters were expected at the polls. The...
Read more
March 14, 2003
I was not quite 19 but I answered the call to help organize the laundry workers of New York City. In two months, our staff of 30, half of us Communists, organized 20,000 workers.
Read more