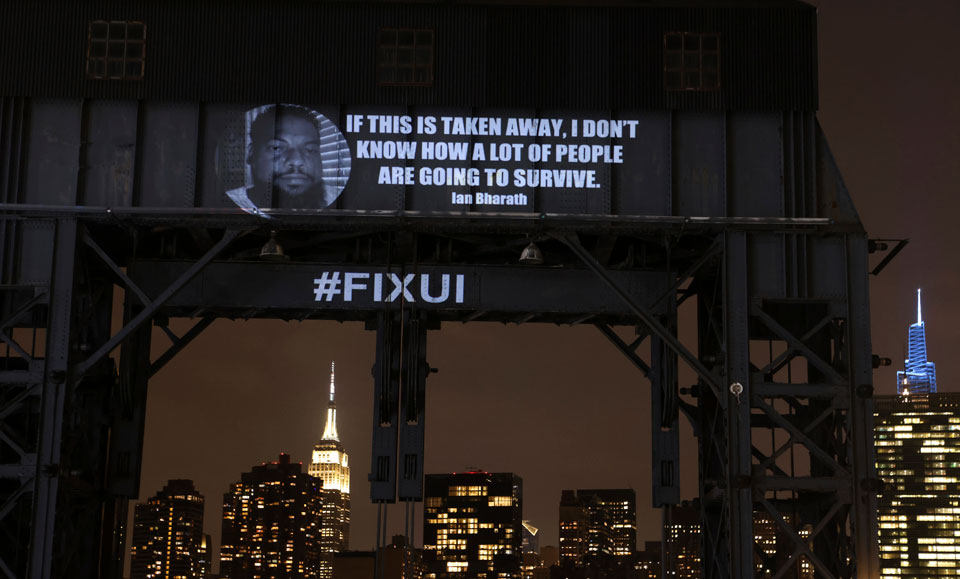 WASHINGTON (PAI)—The financial bottom dropped out for almost 6.5 million people nationwide in the week after Sept. 4, the Labor Department's weekly unemployment insurance claims report said. That week was when their federal jobless benefits came to a dead halt.
The entire decline was in special programs to keep people financially afloat during the coronavirus pandemic. On Sept. 4—their last day—8,540,680 people got the money that week.
One week later, late joiners who still got those $300 checks totaled 2,051,061.
Those $300 weekly checks topped state-paid jobless benefits, replaced them for 13 weeks for workers whose state benefits had run out, or sent funds to workers the regular jobless benefits system doesn't cover. That group includes home health care workers, farm workers, "gig economy" workers, independent contractors, and even unionized musicians.
Congress enacted those pandemic aid programs when the coronavirus trashed the economy, officially starting in mid-March 2020. But by this past July, lawmakers and Democratic President Joe Biden believed the recovery was well underway and did not extend the pandemic aid checks beyond Labor Day.
Republicans in Washington and in state capitals across the country had already been trying to kill the aid for months prior to the expiration.
BLS said in the two weeks since Sept. 11, a total of 604,836 workers filed new claims for state-paid jobless benefits. Those benefits vary wildly. The lowest maximum is in Mississippi, with $235 for each of 26 weeks. GOP-run Missouri doles out $320, but for the shortest time, 13 weeks. Massachusetts pays the most: $843 weekly for a worker, or $1,234 if she has dependents.
In those weeks, 2.51 million people got state benefits in the week ending Sept. 11 and 2.461 million got those state checks, funded by contributions from firms, in the week ending Sept. 18. Only 10 states distributed more checks in the second week. The rest gave out fewer.
Six states saw the number of benefit checks rise by fewer than 1,000 workers each. Three distributed even more: Pennsylvania (+14,690), Texas (+10,535), and Virginia (+11,396).
Illinois was the outlier. Its state Department of Employment Security sent out 84,591 more checks in the week ending Sept. 18, compared to Sept. 11, rising to a total of 231,842. Illinois didn't tell BLS why the number increased by 57% in one week. The DES's spokeswoman's phone mailbox was full and could not take questions about the reason for the spike.