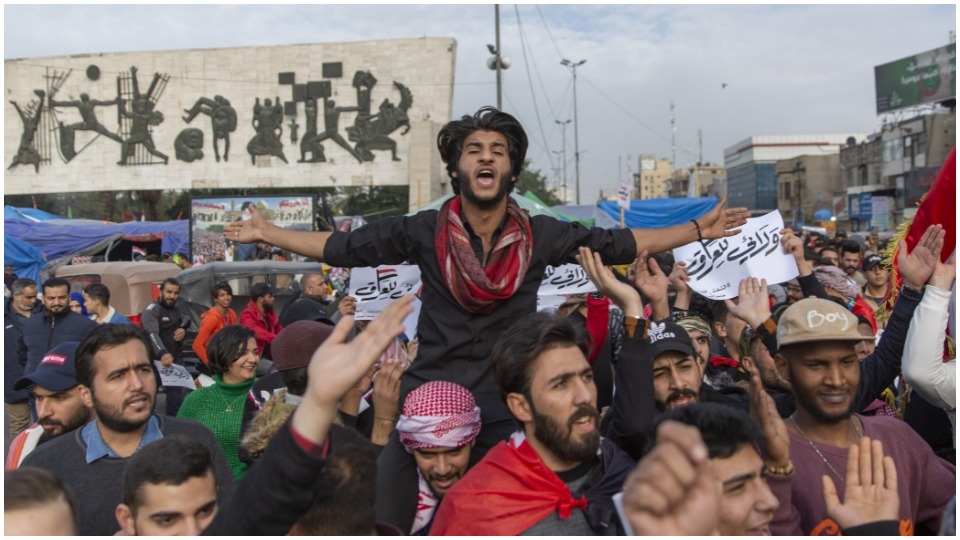 The Iraqi government announced yesterday that it will not sign an agreement to keep U.S. forces in the country. On Jan. 5, the Iraqi parliament voted unanimously to demand an end to the presence of foreign forces in the country. The vote came two days after Iranian Major General Qasam Soleimani was killed by a U.S. drone strike at Baghdad airport.
William Warda, the spokesman for Iraqi Prime Minister Adel Abdul-Mahdi, said yesterday: "Up to this point, the Iraqi government is committed to implementing the decision of the Iraqi parliament, which stipulates that all foreign forces should withdraw from Iraq.
"Foreign forces do not only mean the presence of [U.S.] forces, but all other foreign forces in Iraq."
U.S. Secretary of State Mike Pompeo claimed the opposite on Monday evening. He said: "They won't say so publicly. But privately they all welcome the fact that America is still there executing its counter-terror campaign."
Iraqi activists who have been driving mass protests for political reform expressed concerns that the fallout from the assassination was killing their momentum. "We are afraid that the uprising is being forgotten and [officials] are focusing on things we don't want," said Noor, who asked to be identified only by her first name.
The four-month-old protests against government corruption, poor services, and rising Iranian influence in state affairs have been met with a violent security crackdown, with hundreds of deaths and thousands of injuries.
"We are trying to keep people on the street to make the point that we are not with the Americans or the Iranians. We are with Iraq," Noor said.
Earlier this week dozens of journalists in Iraq's southern city of Basra launched a campaign to highlight the dangers they face, following the murder of two reporters. Correspondent Ahmad Abdelsamad and cameraman Safaa Ghali were killed near a police station late on Friday by a group of armed men.
Shihab Ahmed, a Basra-based journalist, told Al Jazeera that there was a growing sense of fear among colleagues across Iraq, where at least five journalists have been killed since October.
Morning Star