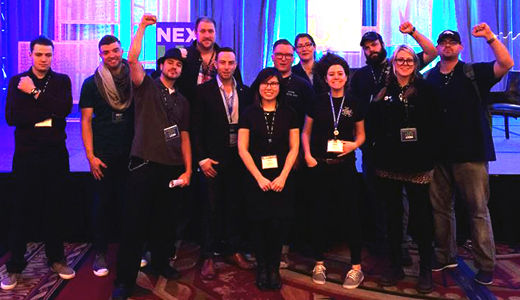 ARLINGTON, Va. (PAI)–Would you cross a picket line for a cameo role in a movie?
On March 13, Rep. Gerry Connolly, D-Va., refused. Connolly was scheduled for a cameo in Sharknado 3 and he called the prospect "alluring."
Then he discovered the International Association of Stage and Theatrical Employees (IATSE) crew members were on strike against the movie's production company. Connolly canceled. "I cannot be a party to the firing of a film crew seeking unionization, or its replacement with scab labor," he said. Connolly notes he has never crossed a picket line in his political career.
In a thank-you letter, IATSE President Matthew Loeb said the crews picketing the movie shoots in Florida, L.A. and D.C., noticed and appreciated Connolly's decision. "With the many challenges facing working men and women and the labor movement across this country, the kind of dedication and leadership you displayed is something we desperately need to see in Washington," Loeb added.
Photo: Representing IATSE at the AFL-CIO's Next Up: Young Workers Forum Summit in Chicago. IATSE Facebook.