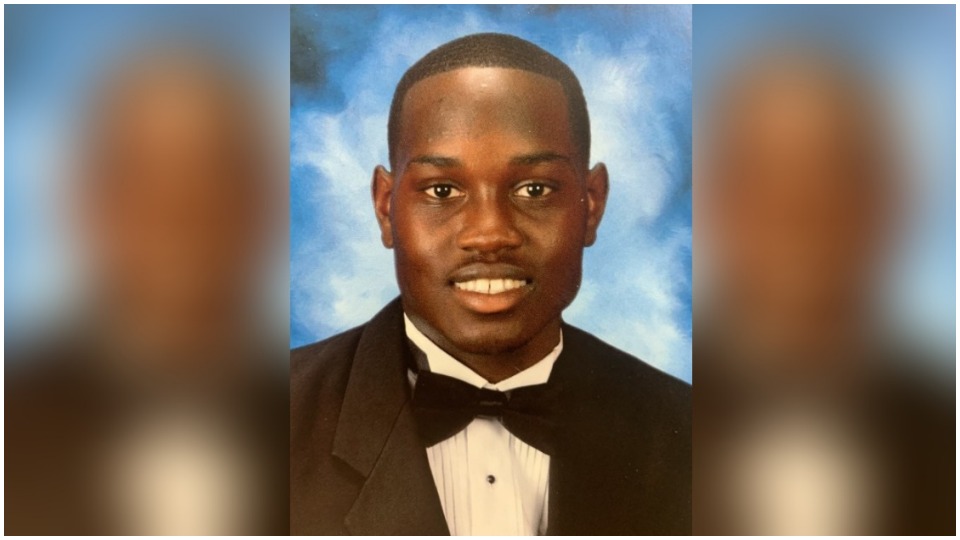 A 25-year-old Black man was shot and killed while jogging after being pursued by two white men in Brunswick, Georgia. Over two months have passed since the incident, and still no one has been charged for his murder. Friends, family, and activists are looking for answers in Ahmaud Arbery's death, but they are afraid the call for justice will fall on deaf ears as the COVID-19 pandemic ravages the country and they are unable to organize.
As reported in the New York Times, on February 23, a Sunday afternoon, retired district attorney investigator and police officer Greg McMichael and his adult son Travis McMichael began pursuing Arbery after he jogged past their home in Satilla Shores. Greg McMichael would later claim in a police report that he believed Arbery, who was wearing a white shirt, shorts, Nike sneakers, and a bandana at the time, fit the description of a suspect in a number of recent home break-ins.
According to police reports, the father and son duo, after grabbing a .357 magnum revolver and a shotgun, shouted at Arbery to stop running. When he did not do so, they jumped into a truck and began following the young man. Soon, there was an alleged struggle over the shotgun Travis was carrying and Arbery was shot at least twice and killed.
No one has been arrested for his death.
A prosecutor on the case, George Barnhill, wrote a letter to police asserting that McMichael and his son acted within the state's citizen's arrest law and that Travis acted out of self-defense. According to Barnhill, Greg McMichael and his son were well within their rights due to the open carry laws in Georgia and a state law that says "a private person may arrest an offender if the offense is committed in his presence or within his immediate knowledge."
Barnhill, who is the district attorney for Georgia's Waycross Judicial Circuit, would later recuse himself from the case after pressure from Arbery's family pointed out a conflict of interest in that Barnhill's son works in the Brunswick district attorney's office, which had previously employed Greg McMichael.
Wanda Cooper, Arbery's mother, believes her son was the victim of racial profiling and racism. She explained to the press that McMichael and his son had judged Arbery by the color of his skin. Mrs. Cooper asserted that she did not believe her son committed any crimes that day, and that if he had, "he should have been handled by the police."
Arbery's family, and those wishing to seek some sort of accountability for his death, have grown frustrated from the lack of media attention to the case. They have also tried to find ways to organize within the confines of the current social distancing guidelines in place due to the pandemic.
"We can't do anything because of this corona stuff," Mrs. Cooper said. "We thought about walking out where the shooting occurred, just doing a little march, but we can't be out right now."
A Facebook page titled I Run With Maud has been started as part of a pressure campaign being coordinated that has advocates emailing law enforcement officials and the local newspaper. Hashtags such as #IRunWithMaud and #JusticeForAhmaud are being used across social media platforms to get the message out regarding the case.
Jason Vaughn, a football coach at Brunswick High School who worked with Arbery when he was on the football team, said to the press, "There are a lot of people absolutely ready to protest, but because of social distancing and being safe, we have to watch what's going on with the coronavirus."
NewsOne reported that Vaughn said that he and other activists were planning in-person actions as well. Vaughn described a plan to drive to current prosecutor Tom Durden's office in Hinesville, and mark spots on the sidewalk in order to remain several feet apart. Then they will enter the building, one by one, and question Durden's office as to why Greg McMichael and his son have yet to be arrested.
The president of the Brunswick chapter of the NAACP, Rev. John Davis Perry II, told the press, "This incident was at the least a case of overly zealous citizens that wrongfully profiled the victim without cause. These men felt justified in taking the law in their own hands."
Unfortunately, a case like Arbery's is not a new one. The young man was shot and killed just days shy of the eighth anniversary of Trayvon Martin's murder. Martin, a Black teenager, was walking from the store in Sanford, Florida, when George Zimmerman called the police and claimed the young man looked suspicious. Zimmerman would claim he suspected Martin to be involved in a series of robberies that had taken place in the gated community where Zimmerman lived. He pursued Martin and fatally shot him.
Zimmerman, too, would cite self-defense and was later acquitted.
Racial profiling and harassment against Black men and women have long been known to occur at a higher rate than that against white counterparts. Now, with the CDC recommendation on April 3 that individuals "wear face coverings in public settings," increased incidents of racial profiling have been reported across the country. So much so that Sens. Kamala Harris and Cory Booker have sent a letter to Attorney General William Barr and FBI Director Christopher Wray urging special training for law enforcement regarding the new guidelines.
Arbery's death and the pursuit of accountability bring about another hardship in the midst of the pandemic plaguing the nation. As many shelter in place in fear for their health and livelihoods, Black people, disproportionately affected by coronavirus, must also contend with the discrimination that comes along with safety measures and the obstacles in seeking justice and equality.
Like free stuff? So do we. Here at People's World, we believe strongly in the mission of keeping the labor and democratic movements informed so they are prepared for the struggle. But we need your help. While our content is free for readers (something we are proud of) it takes money — a lot of it — to produce and cover the stories you see in our pages. Only you, our readers and supporters, can keep us going. Only you can make sure we keep the news that matters free of paywalls and advertisements. If you enjoy reading People's World and the stories we bring you, support our work by becoming a $5 monthly sustainer today.