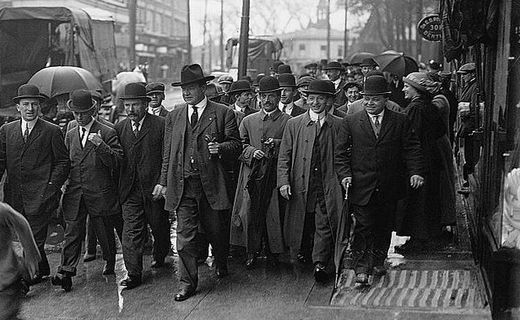 On this day in 1913, striking silk mill workers in Paterson, New Jersey were increasingly at odds with police, who repeatedly crushed their efforts to hold rallies. However, Pietro Botto, socialist mayor of nearby town Haledon, invited the strikers to assemble on the front lawn of his house. There, they joined a crowd of 20,000, who listed as speakers urged them not to give up their fight.
Speakers there included members of the Industrial Workers of the World, novelist Upton Sinclair, and journalist John Reed.
Today, Botto's home has become the American Labor Museum, which offers special exhibits on the history of workers and the labor movement in general.
Photo: Workers march during the Paterson silk strike. Wikipedia