ANC
December 13, 2013
What makes Mandela special? What did Mandela achieve in his life? What is the legacy of Mandela' life and struggles for South Africa and the world?
Read more
May 28, 2013
The so-called Guptagate scandal that has gripped South Africa over the past month has further exposed the scale of corruption dogging the ruling ANC. President Zuma was reportedly incandescent with rage.
Read more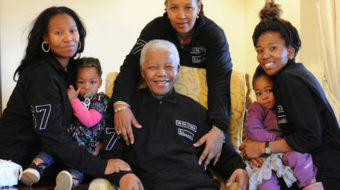 July 19, 2011
The 93rd birthday of Nelson Mandela was celebrated around the world July 18, paying tribute to the hero who spent 27 years in prison for his leading role in the fight against South Africa's apartheid regime.
Read more