communist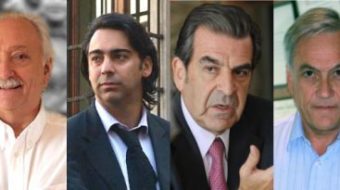 December 15, 2009
Presidential and congressional elections on Dec. 13 were bad news for the Chilean left and working class.
Read more
November 20, 2009
NEW DELHI -- There could not be an agenda more significant for the communist and workers parties' 11th international meeting than global capitalism's deep and ongoing economic crisis.
Read more
September 23, 2005
Until her illness, Pat Ellis remained a community activist. She was a community representative on the Labor-Community Coalition to Save Our Schools. She served as organizational secretary of the Illinois Communist Party for many years.
Read more