NAACP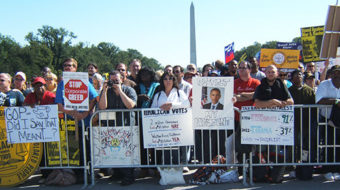 October 3, 2010
Protesters rallied at the Lincoln Memorial Oct. 2 to cheer calls for jobs, union rights and a massive vote against corporate greed and hate in the Nov. 2 midterm elections.
Read more
July 21, 2010
Nineteen protesters, including the Rev. William Barber II, president of the North Carolina NAACP, were arrested Tuesday in Raleigh at a school board meeting.
Read more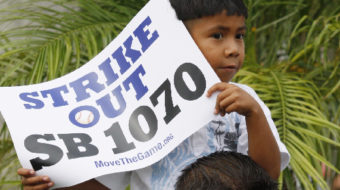 May 20, 2010
PHOENIX (PAI) - The United Food and Commercial Workers and the Service Employees with civil liberties groups are leading, a class-action suit to stop Arizona's new law targeting people based solely on the suspicion - due...
Read more