organizing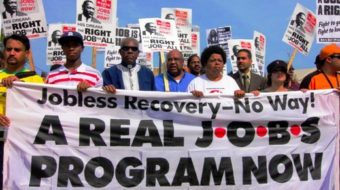 April 8, 2010
Unemployment, hunger, 25 coalminers dead, yes, there is a rising tide of anger in the country.
Read more
December 7, 2009
NEW YORK -- Several hundred labor organizers, community organizers and progressive technologists gathered here Dec. 6 for the Organizing 2.0 Conference.
Read more
March 14, 2003
I was not quite 19 but I answered the call to help organize the laundry workers of New York City. In two months, our staff of 30, half of us Communists, organized 20,000 workers.
Read more