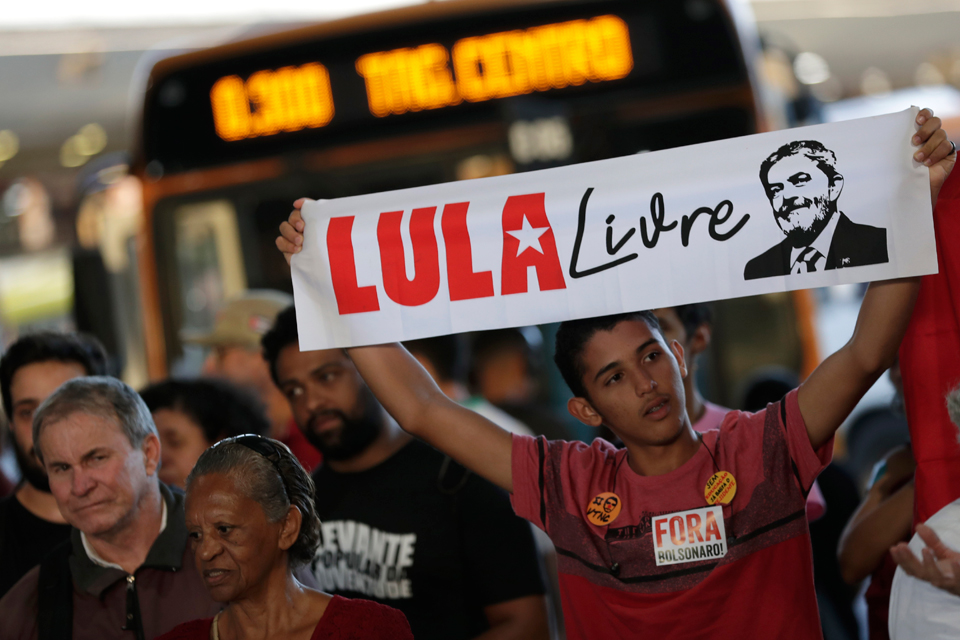 UPDATE: This story was first published just hours before former Brazilian President Lula was freed from prison. It has been updated to reflect this breaking news.
Former Brazilian President Luiz Inácio Lula da Silva was released from prison today after a key Supreme Court ruling.
The court ruled by six judges to five on Thursday night that people should only be imprisoned after all appeals to higher courts have been exhausted. The ruling resulted in Lula being freed from prison, and could potentially do the same for thousands of other prisoners.
The ex-president and Workers Party leader was imprisoned for 579 days after being convicted of corruption charges which his supporters decry as fabricated. The claim that he was gifted a beachfront flat by construction company Grupo OAS in return for contracts rests on testimony from its former president, Leo Pinheiro, who received a reduction in his own corruption sentence for the testimony. Lula never owned the flat nor did he spend a single night there.
But the conviction ruled him out of running in last year's election, which he was the favorite to win, allowing far-right strongman Jair Bolsonaro to snatch the presidency.
Workers Party leader Gleisi Hoffman said the ruling was "a very important step to strengthen democracy." The former president's lawyers said he must now be freed immediately. "Lula has committed no crime and is a victim of the strategic use of the law for political persecution," they stated.
Later this month, the Supreme Court is due to consider whether the judge who jailed him, Sergio Moro, was unbiased. Having barred Lula from the presidential contest, Moro was rewarded by President Bolsonaro with the post of justice minister when the latter was elected.
A report this week from the Amazon Institute of People and the Environment found that destruction of the Amazon rainforest increased by 80% between September 2018 and September 2019 during Bolsonaro's first year in office.
This article originally appeared in Morning Star.