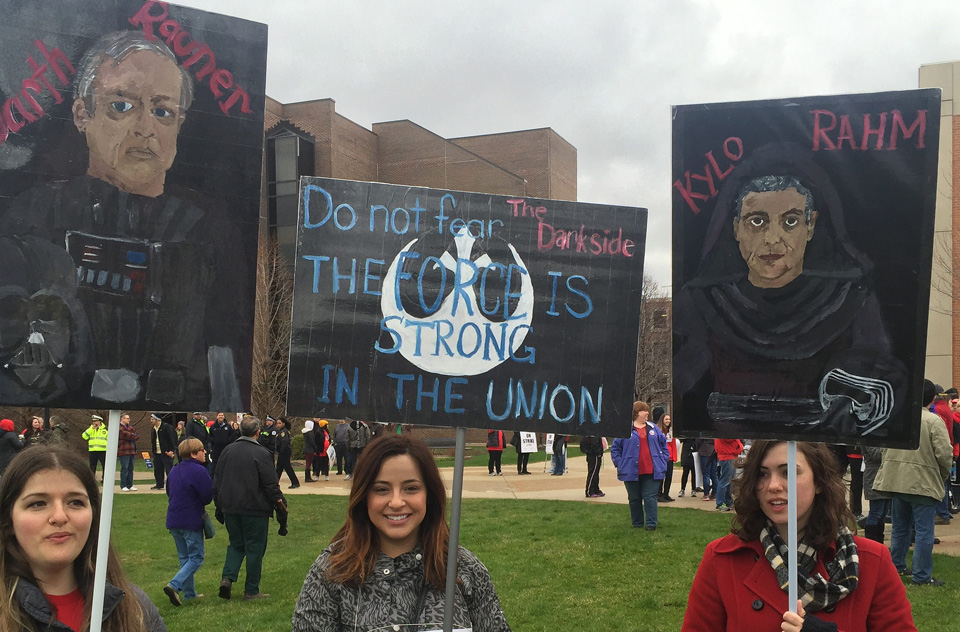 The International Labor Communications Association (ILCA) recently announced the winners of its 2017 Labor Media competition for professionalism in several categories of journalism. People's World (PW) is a long-time ILCA member, covering the labor movement since the founding of its predecessor the Daily Worker in 1924. This year, PW captured 22 awards for articles published during the 2016 calendar year, including three honorable mentions.
The winners represent some of the best and most inspired work in labor communications and are recognized for promoting the highest standards of labor journalism.
PW is especially proud this year for having won ILCA's Max Steinbock Award, its highest single award for journalistic excellence. That award goes to Roberta Wood for her passionately researched article "Veterans' health care in crosshairs of privatization forces," a model of meaningful, socially relevant expository writing.
The PW winners this year show a remarkable breadth of experience, with notable representation by women, young writers, and people of color. Credit should be given not only to our Editor in Chief John Wojcik, but also to our former Managing Editor Mariya Strauss, who helped nurture the talents of our younger journalists.
In many ways, however, the work of PW is a collective process: Many of our writers also contribute to the production process, copy editing and fact-checking, online analytics, photo selection, and other unseen tasks. In that sense, a single article may be touched by several members of our team before it appears.
We offer our readers the complete roster of winning articles, photo essays, and series, with appropriate links in case you missed seeing them the first time or would like to refresh your memory. PW makes no secret of "taking sides—yours!" But at the same time, we strive to uphold the highest level of committed and reliable reporting: This is what professional journalism looks like!
Teresa Albano won the award for Best Photo Essay for "Chicago Teachers Union one-day strike." In connection with that struggle, she also won the first place Saul Miller Award for Political Action writing for "Chicago teachers' strike puts focus on Rauner state budget crisis."
PW won additional first place Saul Miller Awards as well: C.J. Atkins in Collective Bargaining writing for "Covered Bridge potato chip strike ends in 'tremendous victory'" and Joelle Fishman in Organizing writing for "Yale graduate teachers petition NLRB for union recognition." Larry Rubin won a third place Saul Miller Award for Political Action writing for his "Hundreds arrested at U.S. Capitol for demanding restoration of democracy."
In the category of Best Series, PW did especially well, capturing first, second, and third places: First place went to "The Pulse shooting in Orlando," by the team of C.J. Atkins, Patrick Foote, Larry Rubin, and John Wojcik. Second place went to "The Flint water crisis" by the team of Patrick Foote, Earchiel Johnson, Larry Rubin, and Blake Skylar. In third place, Chauncey K. Robinson won for her three-part series "What does Black Lives Matter mean under capitalism?" Notable about these three series is that on the surface they appear not to address specifically labor issues, but as our readers know, the PW focus is always on how working-class people are affected, and the ILCA judges recognized that clearly.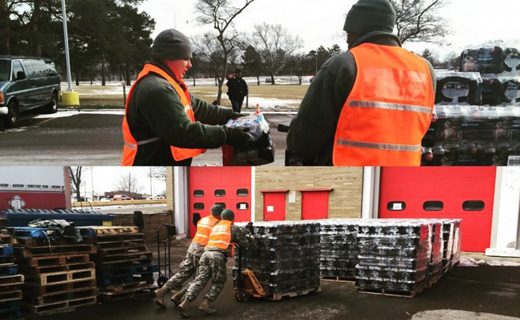 For Best News Story, PW also swept the field. The article "Arkansas poultry workers see wages plucked" won first place for author C.J. Atkins. Eric A. Gordon won second place for his "Sofitel hotel workers in L.A.: Invisible no more," and also won third place for "United flight attendants demonstrate worldwide for a contract."
"The labor movement won't thrive if it doesn't help Black women to survive," by Chauncey K. Robinson won a second place award for Best Analysis; and John Dick, freelancer and active member of the National Association of Letter Carriers, Branch 3126, Royal Oak, Mich., won a second place award for Best Labor History Story with his "Letter carriers bear a heavy weight for all of us."
The collective People's World staff and editors took third place awards for General Excellence for an electronic publication and for Best Design. The complete redesign of the PW website last year undoubtedly contributed to this success.
In three different writing awards, PW is taking home more third place recognitions: For Best Analysis, "House of labor grapples with jobs vs. environment again," by Teresa Albano. For Best Editorial or Column, C.J. Atkins for "Fascism in the White House: It's not just Trump." And for Best Feature Story, "From L.A. to Vegas, door-knocking for Clinton," a report on labor's involvement in the 2016 presidential and senatorial campaigns in Nevada, by Eric A. Gordon.
Finally, to wrap up PW's 22 ILCA achievements for writing that appeared in the calendar year 2016, the paper received three Honorable Mentions: For Best News Story, "Fight for 15: 'McDonald's, take sexual harassment off the menu'" by Joelle Fishman and "Tenacious Chicago Reader staff buckles in for arduous negotiations" by Patrick Foote; and Patrick Foote again for Best Profile in his "Nabisco worker fears her middle class life will slip away."
The awards will be presented at a luncheon of the forthcoming ILCA convention in St. Louis in the days just preceding the national AFL-CIO convention. Most of the People's World staff will be there to receive their awards in person and to file daily stories on both conventions.
Again, it cannot be emphasized strongly enough that everyone on staff played a role in achieving this remarkable recognition. This year sets a high bar for the future.
DONATE today to help People's World continue producing the best in grassroots news and analysis of, by, and for the labor and democratic movements.