Illinois
February 10, 2009
CHICAGO – Tainted by the dark cloud hovering over lawmakers here after the recent impeachment of former Governor Rod Blagojevich who allegedly tried to sell President Obama's former U.S. Senate seat, many wonder if Illinois is...
Read more
February 6, 2009
CHICAGO — The special election to fill the congressional seat vacated by new White House Chief of Staff Rahm Emmanuel has generated widespread interest here. Nowhere was that more evident when over 550 people jammed into...
Read more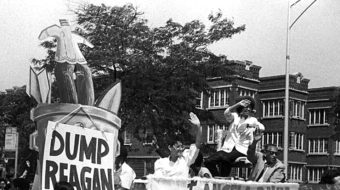 February 20, 2004
Ishmael Flory, veteran trade union organizer, activist in the African American freedom movement, and a longtime leader of the Communist Party in Illinois, died Feb. 4 in Chicago following a long illness. He was 96. Flory...
Read more